Benzene265


Joined: Jul 18, 2005
Posts: 6036
Status: Offline
---
It's an Eggshell Discussion thread, not just a Look at Rhodin thread. (I've made plenty of those already. >.>) Rendering the eggs helps us discuss them.

By the way, look at Rhodin!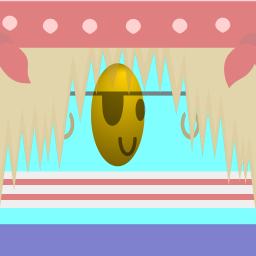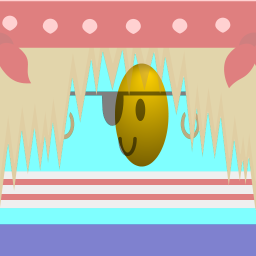 I eyeballed the yolk position based on the hi-res ones. And this time, I didn't just lazily make the whole thing transparent. >.> Of course, at its puny in-game size it might not make a difference. No phony floorlines yet because I'm foolishly holding out hope that I can invent see-through furniture. If this one does get added, I hope you can see the pirate's hand through it in the portraits. Poor Nemo. >.>

Look at Ghys!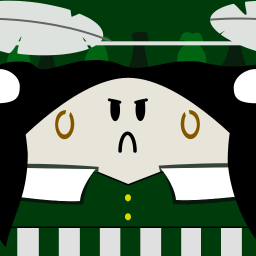 I've shifted the feather so that you can see more of it if the egg is facing right. Of course, you probably won't see any of it when it faces left. I've also darkened and thickened the border beween her white face and white collar in the hopes that they'll be distinguishable on a 60-pixel egg. Frowny-Ghys only since I'm also testing the frowny face. It's taller now.

Look at Schtroumphe!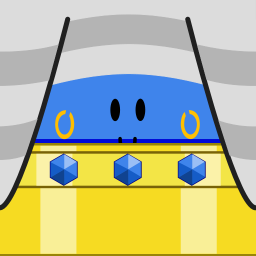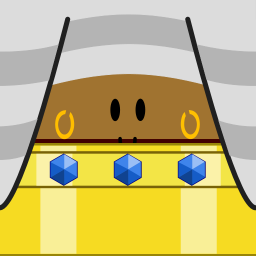 Now in two colors, Smurf Blue and Pirate Tan. Mostly, I just made a lot of things darker on this one. I'm still somewhat iffy on the skin color. Smurfs, chaliced or not, should be blue, but can a Smurfegg be added to the game without bringing down the wrath of whoever owns the rights? (Peyo's kids?)
----------------------------------------
A Ghyslaine and a Rhodin for every Ocean, but mostly on Viridian.
Make the natural choice for our oceans: Google Rhodin Blonde!

| | | |
| --- | --- | --- |
| [Feb 23, 2007 10:52:45 PM] | | [Link] |