Malificentt


Joined: Apr 28, 2014
Posts: 42
Status: Offline
---
Lion's Bane's 2nd Annual Pet Auction

We at Lion's Bane strongly believe that owning a pet can relieve stress, ease loneliness, promote social interaction, help build Hearty lists and even encourage pirates to pillage and plunder the seas.

This year we have searched high and low for pets to offer the Pirates of Obsidian. We have found small black dogs, small cat, small dogs, large dogs, turtles, seals, a wine pig, wine and gold foxes, pelicans (even one solid black pelican), rabbits, a krackling, some lobsters, a tan octo and more!

You are cordially invited to Lion's Bane's 2nd Annual Adopt-A-Pet Auction

When: Sunday December 16th
Time: 12:00 noon (game time) **unless there is blockades, then it will be held following the blockades

Rules
1. This is an auction. Each box will contain one pet or familiar

2. Starting bid on each box will be 50k with bidding increments of 10k (or more)

3. Take good care of your pet after he or she is won.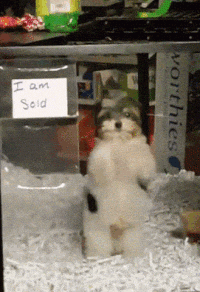 ----------------------------------------
~*~Malificent~*~
Queen of Tell No Tales
Malisue, Princess of Telling no Tales
Princess of Lion's Bane
Queen of Infamous

| | | |
| --- | --- | --- |
| [Nov 28, 2018 8:45:23 PM] | | [Link] |