abcfox


Joined: Jul 5, 2007
Posts: 17
Status: Offline
---
Whats in the box?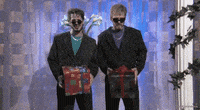 Brenda will be hosting a box auction! Open to the whole ocean.

The event will be held in the Brenda flag hall after cades end on Saturday, December 1st. To find the Brenda flag hall all you need to do is pass through the seven levels of the Candy Cane forest, through the sea of swirly-twirly gum drops, and then walk through the Lincoln Tunnel! (but dont chew the bubblegum)

Boxes make great Christmas Presents, so come get your holiday shopping out of the way! Who's excited?




Boxes will start at 50k each and bidding increments will be 5k minimum.

Additionally, for every 10 boxes auctioned off (including the first box) we will also be auctioning off Officers as well. These officers will include the peculiar Pasteyman, the magnificent Mtdizzle, the bodacious Betty and two boxes of your choice of a Brenda royal.

Our mystery boxes include the following items:

Familiars and Pets(All unnamed except for the lobster):



Sweet Snuggly Spider

Ghost Hedgehog

Playful Pelican

Gold Fox

Gator

Shelly the Lobster

Gold Hedgehog

Gold Big Cat

Furniture:


Crystal Ball

Empty Piggy Bank

Pot of Gold

Gilded Bed

Plum Vampire Banner

BB Package

Chocolate Rowboat

Homemade Pie

Kraken Hunt Furniture Package

Fine Bludgeon Trunk (Maroon/Maroon) + matching Jeweled Sword Rack (Maroon)

A heap of Harpoon Cannons

Chromas:


Spring Green Chroma Package

Shadow Chroma Package

Banana Chroma Package

Black Chroma Package

Ships:


Tiburon Sloop

Dark Sloop

Sloop

War Frig

Chocolate Sloop

Shadow Sloop

Miscellaneous Prizes:


Portrait with a Royal

Kraken Tatoo Package

Rogue Mark Package (10)

"Get Yer Hair Did" Package - 2 Swigs of every hair dye + Hair control tonic

Perfect Potions Package - Weight loss (3 swigs), Putrefaction (3 Swigs), Whisking Potion (45 Swigs)

Shadow Signet Ring

Shadow Band

5 Greedy Purses

Skellie/Zombie Doll

Berserker pelt Design package

Cleaver



In addition the pirate who wins the most boxes will receive a Tan Monkey!

Prizes are subject to changes/modifications prior to the event.
----------------------------------------
Wiggin on the Hunter Ocean
Paranoia
Eye of the Storm
----------------------------------------
[Edit 2 times, last edit by abcfox at Dec 1, 2018 11:43:49 AM]
| | | |
| --- | --- | --- |
| [Nov 26, 2018 6:59:38 PM] | | [Link] |