mitsu999


Joined: Jan 23, 2004
Posts: 58
Status: Offline
---
Hear Ye! Hear Ye! Hear Ye!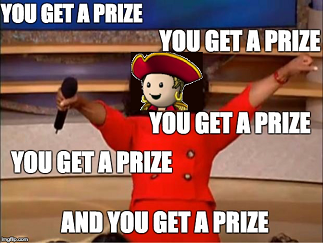 A great event is arriving in a few weeks. Grumbles is having a birthday and getting OLD (finally, right?). A milestone is happening that MUST be celebrated in YPP since Grumbles plays only one online game and has done so faithfully nearly every day since January 2004 (okay, so she missed maybe 10 days but ?nearly? sums it up). Plus, not many in this game will ever have a chance to celebrate this birthday in YPP, so we might as well do it up BIG!

During this event Grumbles will share some of her collected wealth with pirates playing Obsidian ocean as a way of giving back and saying thank you to everyone who continues to play this wonderful game.

So what Birthday could possibly warrant a special event? A number so notorious in YPP that nearly every blockade has some flag offering it (or a variant of it) in jobber pay. A number mentioned many times in vessel chat. No? not 420? Grumbles is not THAT old. But, if this does not give you enough information to figure it out, perhaps some details below will help you. NOTE: this is not a joke? this is Grumbles? REAL age.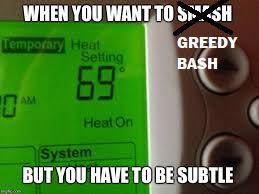 Grumbles will be hosting or asking for people to host some events and giving away

several million in PoE and prizes

. Some events will be more-or-less random giveaways; others will mean you have to compete for them; others may just be some fun events you may have rarely seen in Obsidian. These will be revealed in a couple weeks as details are sorted out. If you have suggestions for events or would like to add to the prize pool, please discuss with Grumbles.

Prizes will include:


Cash prizes (e.g., 69K poe, 69 dubs)

Many Ships (most sizes, including some LEs and wrapped LE Ships)

Stock (e.g., 690 cb, 69 rum, etc)

Rogue Marks

Furniture

Pets



When: Various events will be running

Friday, October 19 thru Tuesday October 23, 2018

. These will be announced in Obsidian forums and/or in global chat. (***Posts lower in this thread give links to the posts for each event***)

I hope to see you all in YPP!

Important Legal Footnote:
The existence of this giveaway event does not imply or suggest in any way that Grumbles is quitting YPP.
----------------------------------------
Grumbles on all oceans
----------------------------------------
[Edit 2 times, last edit by mitsu999 at Oct 18, 2018 11:18:51 AM]
| | | |
| --- | --- | --- |
| [Sep 30, 2018 3:40:40 PM] | | [Link] |