Hera
OceanMaster


Joined: Mar 18, 2008
Posts: 1422
Status: Offline
---


Winners? See here!

To celebrate our move to Grey Havens, a few of us had a portrait done...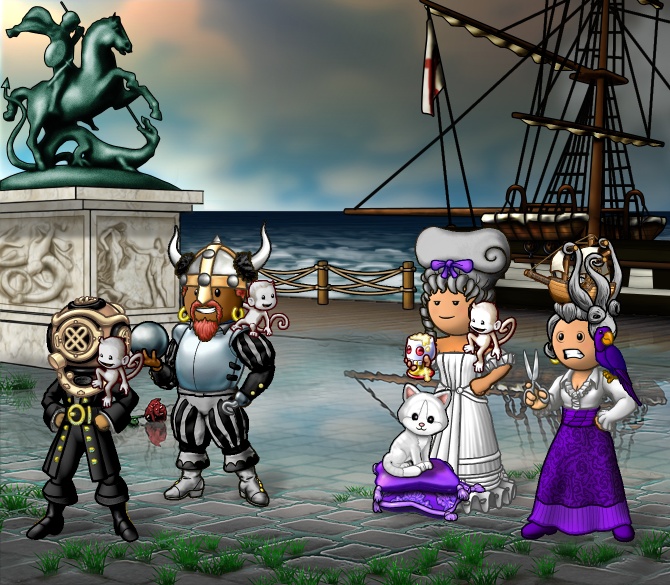 ..and your task is to offer up a caption!




Only one entry per player

Be sure to include your pirate name and ocean in your entry

Post your entry in this thread.

Please keep the captions PG rated!



Prizes
- Grey coloured things! (trinkets, clothes, furniture - amounts depend upon participation)
- Shiny Sun Points!



Other rules/information


- Contest will finish on 18 April at 11.59pm game time.
- You may edit your post up until the deadline.
- Please read the rules post before posting.
- Have fun!

Edit to clarify who is in the portrait!:
Back Row: Cronus, Clotho
Front Row: Nemesis, Hera




----------------------------------------
Sun says, "Selling Hera, one careful owner, slightly foxed, very Zeused, for 800 million billion PoE, 250 indigo ribbons, a chipmunk familiar called Robin and a piece of moss!"
----------------------------------------
[Edit 4 times, last edit by Hera at Apr 19, 2016 2:53:01 PM]
| | | |
| --- | --- | --- |
| [Apr 11, 2016 5:01:11 PM] | | [Link] |