qlauncher


Joined: Jul 6, 2006
Posts: 118
Status: Offline
---
Ready to make your debut as Emerald's greatest Poker Player? Maybe you just want a shot at a shiny new familiar? This event is for you!

---> EZ VISUAL GUIDE HERE <---



First, the story:
Manganyx has retired from YPP. In real life, he is starting a VLOG of his travels and experiences with his poker team, Team ALR. He came up with the idea to donate all of his familiars to Jazz's events prize pool. Together, Jazz and Mangany created the idea of weekly poker tournaments that are streamed on Twitch that promote Team ALR's social media and eventually YouTube channel. Jazz gets C O N T E N T, Team ALR gets followers (we hope!), and YOU GUYS GET A CHANCE AT A FAM EACH WEEK FOR OVER A YEAR!

Next, how to enter:
>>> Every Tuesday at 2PM PDT/ Game Time, A Pillage will begin jobbing on the notice board. (Crew: Weekly Poker Tournament, Ship: Jazz Casino)
(At 2PM, not before!)
Follow the wrapped presents! You will see 30 wrapped gifts on the ground, labeled with the numbers 1-30. You will want to stand behind the present, and to the left, as seen in this image.



If you do not get behind a wrapped gift in time, stick around - pirates will be removed if:
1. They have been identified as an alt by Jazz (it is my discretion).
2. They are disqualified due to not having the security deposit or parlor badge.
3. Any other reason deemed appropriate by the event organizer.
>>> If you are selected to take part in a poker contest, you must:
1. Place 50K in the hold of the ship as a security deposit.
(This will be returned to you once you have left the Poker Contest room without rebuying or otherwise sabotaging the event. Unfortunately, I have found no better solution for this issue.)
2. agree to the terms listed below and on the display sign by writing "I Agree" in the guestbook next to the sign aboard the ship.
"Please note that this event, as with any lottery, raffle or auction, is run at the risk of the participants. If there is shown to be cheating or wrongdoing, the culprit will be punished, but no poe will be returned to participants affected. Please only enter if you trust the person or people hosting the event and the other entrants."

And finally, how the tournament will be decided:
>>> To start, 10 pirates will sit at a [20-200] 10-seater poker table.
>>> At the 20-minute mark, pirates will be asked to cash out and cash in with the DOUBLE the amount of PoE to a [200-2000] poker table. NOTE: Pirates who would still not be able to cash into the 200-2000 after doubling their PoE (for example, someone with 95 PoE) will be removed from the game at this time.
>>>

UPDATE AS OF 4/28:

At the 40-minute mark, all pirates will AOA every hand until 1 pirate remains. This pirate will be declared the winner.

And now... the moment you've all been waiting for... PRIZES!
Once a week, after the winner has been declared, Jazz will pull a random number from an online random number generator live on stream. Whatever number it shows will award the correlating prize from the list below. If a prize has already been claimed, a new number will be pulled. Once we get to a small list of familiars, Jazz will update the list below by adding replies to this forum post.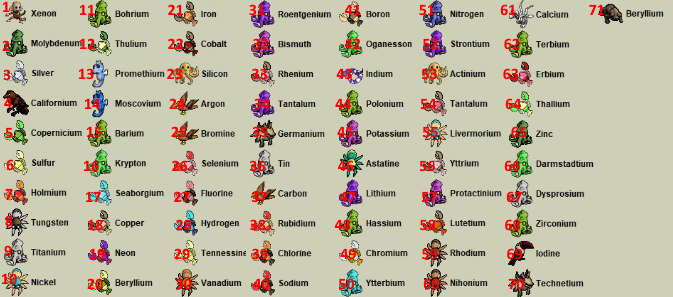 So free up your Tuesdays for a Twitch Stream with Jazz! See you starting THIS TUESDAY and continuing until the prizes run out!
----------------------------------------
I'm Jazz, the loud-mouth OM wanna-be Innkeep.

Avatar by the wonderfully gifted Cattrin.
----------------------------------------
[Edit 11 times, last edit by qlauncher at May 17, 2021 3:24:58 PM]
| | | |
| --- | --- | --- |
| [Apr 9, 2021 12:15:05 PM] | | [Link] |