Posted by Hera at Aug 23, 2017 8:01:58 PM
Re: Periodic Portraits 2017 Edition!
The days are getting warmer and longer over in my little corner of the world! That means September must soon be here!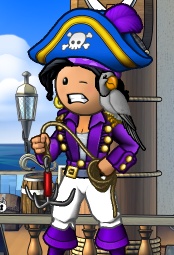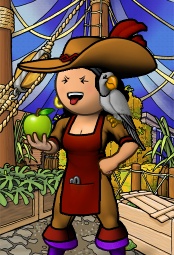 September 4th is Labor Day in the US! I'll be suitably envious of y'all while you are "enjoying the long weekend"

September 19th is Talk Like a Pirate Day! Huzzah! We'll be enjoying the day on not one, not two, but THREE portrait ships! Take yer pick from "of old salts" , "Shiver Me Timbers" or "Lingua Piratica"

September 25th sees the start of a whole new season! Enjoy the cooler temperatures on board "Falling For You"

(Sorry, no release time yet for the three last portrait backgrounds - they may be being saved for something special!)

----------------------------------------
Sun says, "Selling Hera, one careful owner, slightly foxed, very Zeused, for 800 million billion PoE, 250 indigo ribbons, a chipmunk familiar called Robin and a piece of moss!"