Posted by Hera at Mar 31, 2019 5:52:06 PM
Re: Periodic Portraits 2019!
Seasons are changing, and so are the portrait ships!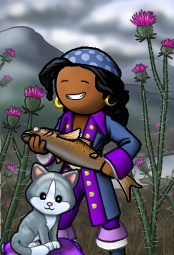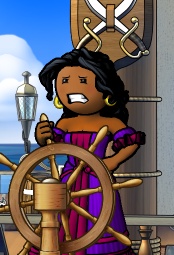 May 4th is Star Wars Day! Will you be"feeling the fourth"

May 20th is World Bee Day! "To Bee or Not To Bee" that is the question!

May 25th is Towel Day! "Don't Panic" the answer is "Forty Two"

May 27th is Memorial Day! Contemplate on board"Always Remembered"



June 4th is Hug a Cat Day! Hug a floof on board the fine vessels "of cats"

June 8th is World Oceans Day! Will you be "sailing the salty seas"

June 15th is Global Wind Day! Batten down the hatches while "braced against the wind"

June 25th is Day of the Seafarer! Here we are, "anchored in tradition"
----------------------------------------
Sun says, "Selling Hera, one careful owner, slightly foxed, very Zeused, for 800 million billion PoE, 250 indigo ribbons, a chipmunk familiar called Robin and a piece of moss!"