Posted by Hera at Jan 23, 2019 6:02:42 PM
Re: Periodic Portraits 2019!
Only 335 days 'till Xmas!!! Alright, alright, plenty of time to recover from this Xmas and plan for the next still! While you recover from the holidays, keep yerselves entertained on board the portrait ships!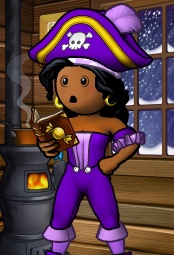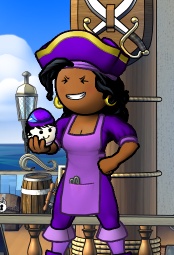 March 1st is Pig Day! Celebrate with yer favourite pet pig on board the fine vessel"of pigs"

March 14th is Pi Day! Ponder the wonder while having a "Slice of Pi"

March 17th is St Patricks! Celebrate and "Shamrock On"

March 26th is Make Up Your Own Holiday Day! How good are you at"making it up"



April 1st is Aprils Fools Day! Play a prank on board the "Playing the April Fool" while "wearing silly glasses"

April 19th-22nd is Easter! Will you celebrate on board "covered in eggs" or "of rabbits"

April 22nd is Earth Day! Celebrate on board "In Full Bloom"

April 25th is ANZAC Day! Remember the sacrifices made by others on "Lest We Forget"
----------------------------------------
Sun says, "Selling Hera, one careful owner, slightly foxed, very Zeused, for 800 million billion PoE, 250 indigo ribbons, a chipmunk familiar called Robin and a piece of moss!"