Posted by Kyura94 at Feb 1, 2018 4:36:09 AM
Re: Ryuken's Illustrated Distilling Guide


Lovely! And to raise or drop my standing I do not need a duty report correct? As long as I have recorded time playing the puzzle, each session counts?

(Just making sure because I have never attempted this before) xD

Thanks for the great tips!


In terms of your Standing, as long as you have touched any piece or if 1 Furnace has activated, the session is counted and yes you'll go up/down accordingly.

Just for the sake of illustrating: CC13 with no spice at the end, I could just get the DR since there'll be no Wasted Spice!,
but I abandoned anyway.
Practised moving Whites over because I always want to get the most out of each session. It doesn't count for anything but I'd encourage it on a why-not basis.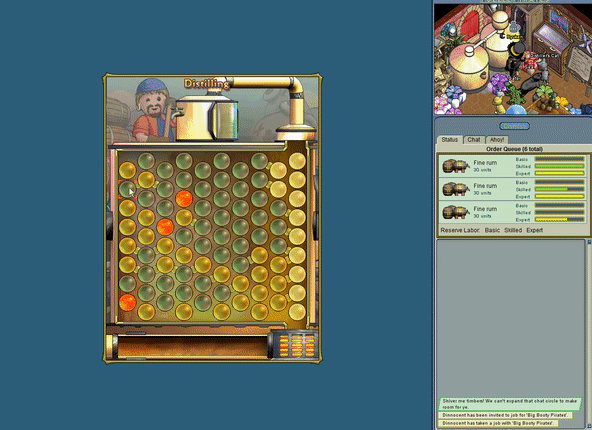 ----------------------------------------
Ryuken on Obsidian (active) and Emerald (not really)
I made an in-depth Distilling guide here, and a guns one somewhere.
I gave Obsidian their Owls c: