Posted by Hera at Jan 31, 2018 10:01:29 PM
Re: Periodic Portraits, 2018!
Ahoy February! How did you sneak up on me so fast? February is a short month, so be prepared for a flurry of portrait ships!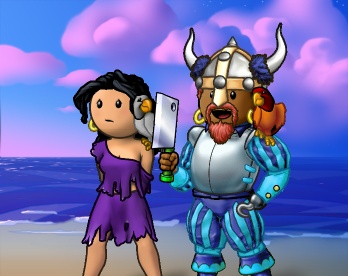 February 12th is Darwin Day! Feel inspired on board the "Survival of the Fittest"

February 14th is Valentines Day! Will you celebrate on board "Lovesick Leviathan" or "Love Stinks"

February 16th is Chinese New Year! Celebrate the start of a new year on board the "Day of the Dog"

February 22nd is World Thinking Day! Time to think about "Bringing Positive Change"
----------------------------------------
Sun says, "Selling Hera, one careful owner, slightly foxed, very Zeused, for 800 million billion PoE, 250 indigo ribbons, a chipmunk familiar called Robin and a piece of moss!"