Posted by Hera at Nov 19, 2017 5:32:25 PM
Re: Periodic Portraits 2017 Edition!
Last Update for 2017! This year went super fast, and as we head towards Winter Holiday Season, I hope you find the time to hop on board the next set of portrait ships!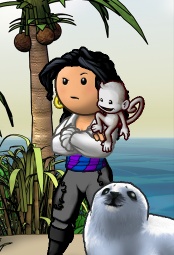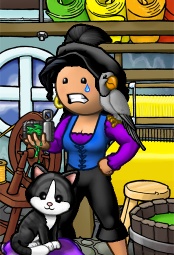 December 4th is World Wildlife Conservation Day. Show your support for conservation on board "Protecting Wildlife"

December 15th is Herding Cats Day. Time to think about cat herding strategies on board "of cats"

December 20th - 31st we celebrate the holiday season! Take a break from shopping or over indulging the egg nog on board "Naughty or Nice" and "Santa's Secret Ship"

December 30th-31st! We are counting down the hours to 2018 on board"Happy New YeARRR"
----------------------------------------
Sun says, "Selling Hera, one careful owner, slightly foxed, very Zeused, for 800 million billion PoE, 250 indigo ribbons, a chipmunk familiar called Robin and a piece of moss!"