Posted by Hera at Sep 24, 2017 4:48:49 PM
Re: Periodic Portraits 2017 Edition!
October! OCTOBER! One of my favorite months of the year!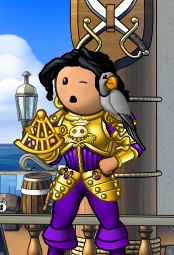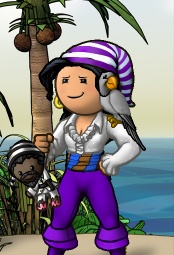 October 9th is Columbus Day! Check yer charts and be ready to sail"Ye Known Worlde"

October 13th is World Egg Day! Can you find yer favorite egg* on the fine vessel "covered in eggs"

October 20th is International Sloth Day! Time to dream of those cute critters while "taking a nap"

October 23-31st we will be celebrating Halloween! Look gorgeous on board"BOOty Full" and admire the orange on"covered in pumpkins"

*(Yer favourite one is the cute purple OM egg, right! Right??)

----------------------------------------
Sun says, "Selling Hera, one careful owner, slightly foxed, very Zeused, for 800 million billion PoE, 250 indigo ribbons, a chipmunk familiar called Robin and a piece of moss!"