Posted by Hera at Jul 29, 2017 3:10:32 PM
Re: Periodic Portraits 2017 Edition!
August will soon be here - the year is flying by! To distract myself from the snow, I've been setting up portraitships for everyone to have fun on!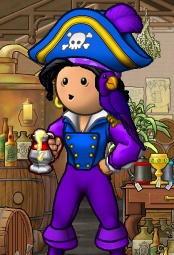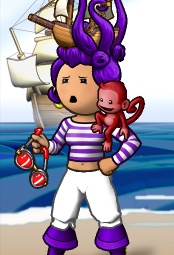 August 5th is Sandcastle Day! Hard to make sandcastles while wearing mittens, but I'm sure if you are in warmer climates you will be out there playing and "making sandcastles"

August 9th is one of my favourite days! Book Lovers Day will find me "lost in a book"

August 16th is something I'm sure all pirates mark on their calendars: Rum Day! Hop aboard "Barrels o' Rum"

August 21st is the date of a total eclipse visible in North America. Lets hope the skies remain clear and y'all are "Totally Eclipsed"
----------------------------------------
Sun says, "Selling Hera, one careful owner, slightly foxed, very Zeused, for 800 million billion PoE, 250 indigo ribbons, a chipmunk familiar called Robin and a piece of moss!"