Posted by Hera at Mar 25, 2017 4:24:03 PM
Re: Periodic Portraits 2017 Edition!
April is so very nearly here and to cheer myself up at the rapidly cooling weather in my part of the world I'm setting up portrait ships. Yay!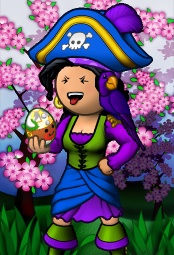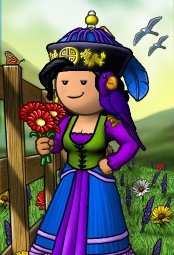 April 01 and you won't fool me on board the fine vessel "April Fool" .

April 14th - 17th is Easter! Recover from that chocolate overload on board the "of Rabbits" and "covered in eggs"

April 22nd is Earth Day and even if the weather is cold you can pretend otherwise on board the fine vessel "In Full Bloom"

April 25th is ANZAC day for our Australian and New Zealander pirates. Commemorate the day on board the "Lest We Forget"
----------------------------------------
Sun says, "Selling Hera, one careful owner, slightly foxed, very Zeused, for 800 million billion PoE, 250 indigo ribbons, a chipmunk familiar called Robin and a piece of moss!"