Posted by Hera at Feb 27, 2017 12:46:28 PM
Re: Periodic Portraits 2017 Edition!
The year is Marching on, and I've got some fun portrait ships set up to Spring on you over the upcoming month!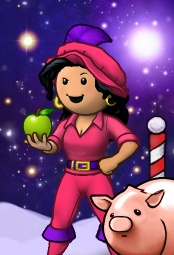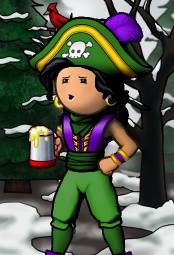 March 01 is National Pig Day and you can show off yer favourite pet on board the fine vessel "of pigs" .

March 14 is Pi Day and we can celebrate our love of Pie..er..Pi on board the "Slice of Pi"

March 17 is St Patricks! After a toast or three you may be "Feeling Green" but I'm sure you will "Shamrock On"

March 22 you may be "in hot water" if you don't show yer appreciation for the wet stuff on World Water Day.

Enjoy!
----------------------------------------
Sun says, "Selling Hera, one careful owner, slightly foxed, very Zeused, for 800 million billion PoE, 250 indigo ribbons, a chipmunk familiar called Robin and a piece of moss!"