Posted by Hera at Jan 29, 2017 9:43:50 PM
Re: Periodic Portraits 2017 Edition!
How are we at the end of January already! I swear, the older I get, the faster time goes..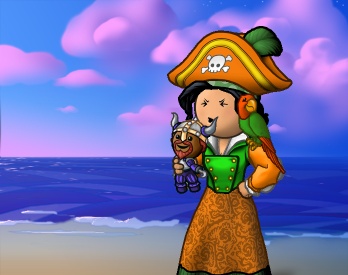 Coming soon....

Feb 03 is Wear Red Day and we are going to celebrate by 'painting the town red'

Feb 14 is Valentines Day! (And nothing says 'I LOVE YOU!!!!!' more than dressing up in orange and lime ;)) Celebrate on board the 'Lovesick Leviathan' or perhaps grumble about it on 'Love Stinks'

Feb 18 is the anniversary of the day that Pluto was discovered. You know, back before the time we undiscovered it... Remember that rock with fondness on board 'Missing Pluto'

Feb 28 is Mardi Gras! Woo! Leap aboard the fine vessel 'celebrating Mardi Gras'
----------------------------------------
Sun says, "Selling Hera, one careful owner, slightly foxed, very Zeused, for 800 million billion PoE, 250 indigo ribbons, a chipmunk familiar called Robin and a piece of moss!"