Posted by Hera at Dec 25, 2016 9:19:26 PM
Re: Periodic Portraits 2017 Edition!
2017 is fast approaching! I hope y'all have enjoyed yer Xmas Day festivities, and have an excellent New Year! We have some fine portrait ships coming up in the upcoming month!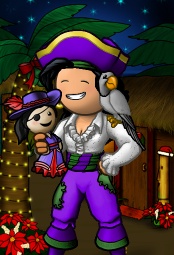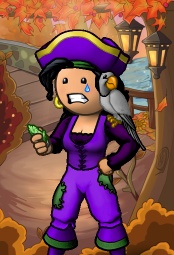 Jan 01-01 Happy New YeARRR and Watching Fireworks will still be about

Jan 13 Who is afraid of Friday the 13th? Embrace yer fears on board the Paraskevidekatriaphobia

Jan 28-31 Marks the beginning of Chinese New Year! Step aboard the Year of the Rooster

Jan 29 Puzzle Day! Yay! Celebrate yer prowess in puzzles on board Getting Incredibles or Booching Badly
----------------------------------------
Sun says, "Selling Hera, one careful owner, slightly foxed, very Zeused, for 800 million billion PoE, 250 indigo ribbons, a chipmunk familiar called Robin and a piece of moss!"