Posted by tcarr at Jun 6, 2007 1:30:07 PM
Re: [Updated] Ship sizes
*bump*

I re-did the images from the original post of this thread, using info from YPPedia. Why? Because I've had printouts of all three of those images sitting next to my computer since May 2005! (at least I think it's this thread that I got the images from; they were dated May 2005)

Maximum damage table: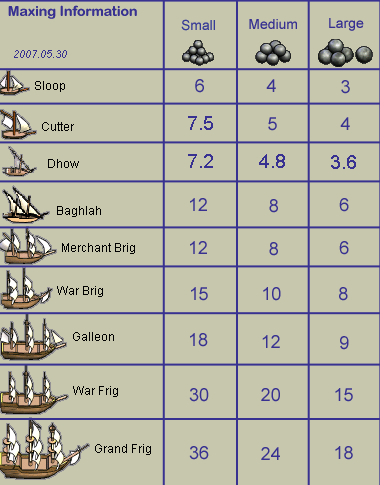 How many stations?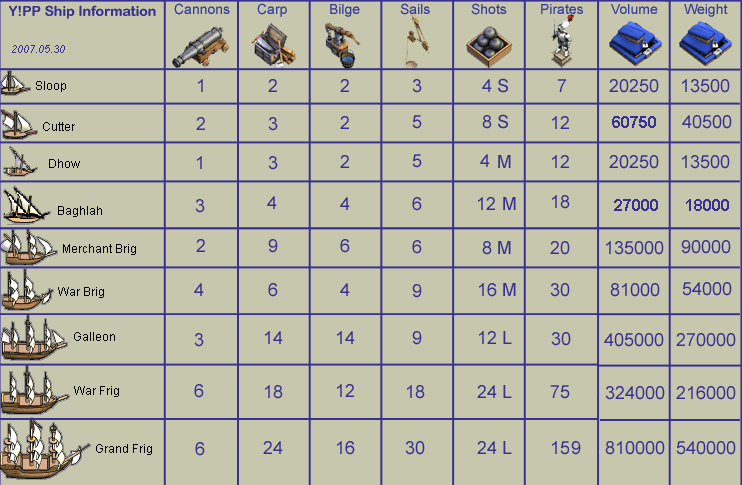 Blockade sinking (estimates):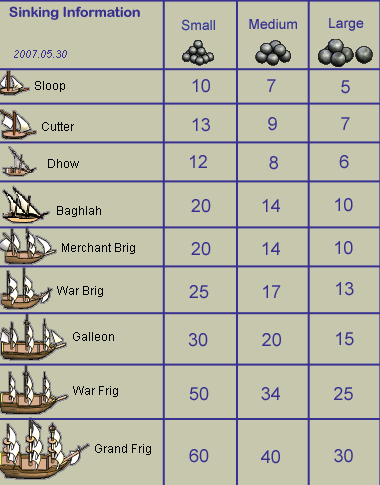 Please note that the number of gun stations indicated on the second chart is the number of gunners who can be working at the same time. I never needed to know the actual number of gun stations on a ship, but knowing that I can only order one person to gun on a dhow is important. I rounded some of the numbers too.
----------------------------------------
LordKalvan of Otherwhen, all oceans but mostly Midnight