cloudedlens


Joined: Jan 15, 2006
Posts: 163
Status: Offline
---
Yep, that's right. A doodle shoppe. Sketchy scribbles, pencil shading and all, for those of you seeking something slightly different in the YPP art scene. If you're nostalgic about watching the grimey kid in math class doodle in his notebook and flunk every single test, be nostalgic no more! I present to you: .... my stuffs.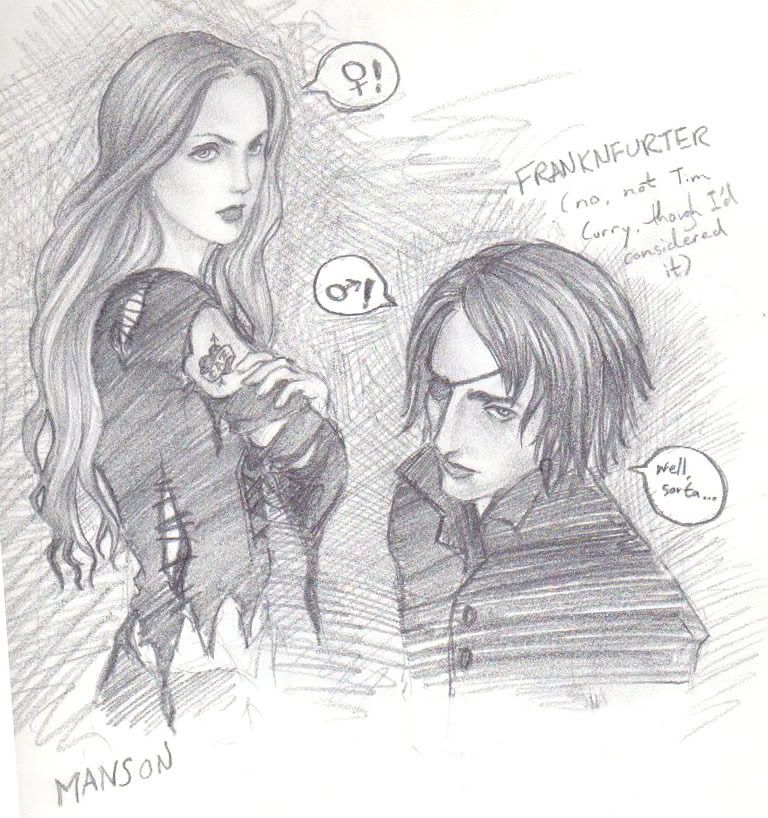 My own characters, Manson and Frank of Cobalt. These are the samples for the half-body, the bust, and finally, the avatar.



Some more of my work can be found here.




Commission One: Ivdripper and Spank. Full size portrait here.




Commission Two: Trowzers. Full Bust.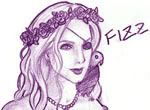 Commission Three: Fizz. Full sized here.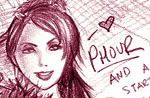 Commission Four for Phour, which I happened to finish at around four. Full sized image here.



Commission Five: Lipsy
Commission Six: Rehio
Commission Seven: Jalan
Commission Eight: Mexd (no avatar)
Commission Nine: Fireangel
(non)Commission Nine Point Five: Livngdedgirl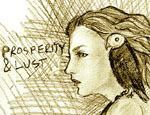 Commission Ten: Prosperity


Soooo yes. Seeing as I'm utterly inexperienced with running a YPP art shoppe, I'm clueless as to how much I should charge. Let's go with 40K or 40 doubloons for a half-body sketch (like how Manson's portrayed), 20K or 20 doubloons for a bust (see Frank), and everything else up for bargain.

EDIT: For an extra 69 poe on Cobalt, I'm also willing to make your doodle into an avatar like the one I have now. This is not a separate product!

SECOND EDIT: Raised the prices to 40K and 20K! Sorry mates. I got a LOT more orders than I expected and I'm a very busy girl, so, I had to take measures to prevent my queue from overflowing. Don't worry; if you're on it already, you're exempt. I might lower it again when I'm less busy with real life and schoolwork; we'll see.

THIRD EDIT: (and yes, I am bolding this whole line on purpose) Mates, if you're interested in commissioning from me, please at least have the basic courtesy to skim over the fine print. It's not overly complicated, and it's there for a reason. If you slept through reading comprehension in grade school, I will not take it upon myself to teach you. What I will do, is take one look at your message, and hit the delete button. That being said: I do NOT sell avatars as a standalone product. This is not neuroscience, mates. You either order a half-body or a bust, and for 69 on Cobalt, the avatar comes with it. Got it? Good.

If you're interested in commissioning from me, simply post a portrait or some other depiction of your character here, along with a description of his or her physical/facial features (delicate, angular, high cheekbones, old, young, celebrity lookalike if you must, etc.). Also, I'll need a way to contact you. If you're on Cobalt, simply send a tell to Manson. If not, you can either message me here, or contact me on AIM (tipsymanson). I'll let you know if/when I accept the commission, and I'll contact you again when I finish it. Then, you pay to see. Simple enough? I think so.

Hope to hear from you soon. :)

Here is my queue. The pirate whose name is bolded is the one I'm currently working on. Note: If it takes you awhile to give me a good character description to work off of, no worries. If you find that your name is above the bolded one, you'll be the next one I do the moment you send it in. It IS an option to give me complete artistic license, but the longer you go without saying the final word, the longer you go without seeing your finished commission!

Special Note: This queue is currently closed! Feel free to comment or PM if you've taken an interest in my work, but I am not accepting commisions. I will open the queue again when the list gets smaller. Thank you. :)

Commisioned
-Sink
-Jalan (started)
-Jalan
-who else? Jalan
-Ardea
-Phour/Zalon
-Groshawk
-Prosperity
-RayvynRoze? (could be sooner)
-Saadskellie
-Karlena
-Freak
-Wenchbrandi

Random Projects, and Free Drawings For People I Love
-Galstealth
-The Hanged Man
-Perhaps a third one of Manson?

Finished
-Ivdripper
-Trowzers
-Fizz
-Phour
-Lipsy
-Rehio
-Jalan
-Mexd
-Fireangel
----------------------------------------
Portraits, busts, and unique-looking avatars at MODS!

[Manson] of Cobalt.
----------------------------------------
[Edit 51 times, last edit by cloudedlens at Feb 18, 2008 7:50:20 AM]
| | | |
| --- | --- | --- |
| [Jan 20, 2008 6:47:22 PM] | | [Link] |