thyren


Joined: Jul 13, 2005
Posts: 580
Status: Offline
---
January 2008
Ahoy Mateys!

Straight up from the shores of Cobalt comes Lime Day. Originated from Stevensam's initiated event on the Cobalt Ocean, I bring Lime Day to Midnight!

What is it; I hear you ask?
Lime Day is simply a day of fun and games. Players throughout the ocean are encouraged to make tournaments with a few limey items as prizes. Tournaments are open to anyone.
Shown below are a few examples of what "Cobaltians" have presented on the first Lime Day: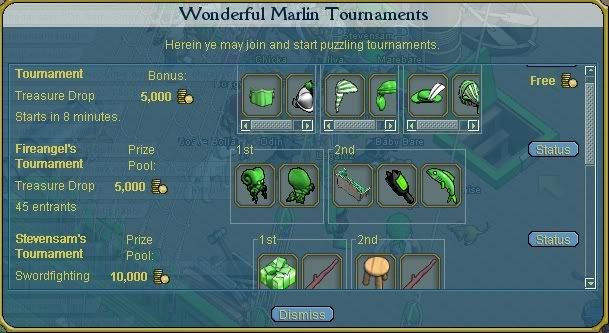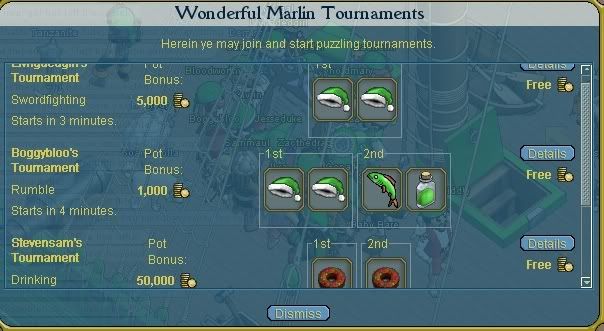 This thread is for anyone who plans on doing anything special for lime day! If you want to advertise a special event, lime day pillage, or just that you'll be posting tournaments throughout the day, post here so there can be a record of who is participating!





Since this is the first ever Lime Day for the Midnight Ocean with very little time to plan for January 2008 and PoE constraints; I myself am only able to commit approximately 50,000PoE towards tournaments throughout the day.


----------------------------------------
Jezzeka on the Cobalt Ocean
Captain of Lunar Eclipse

Jezzeka on the Crimson Ocean
Captain of Lunar Eclipse

Opique on the Viridian Ocean

| | | |
| --- | --- | --- |
| [Jan 7, 2008 8:34:43 PM] | | [Link] |