M_Cobain


Joined: Jun 18, 2005
Posts: 1626
Status: Offline
---
what a rush. i even forget to say hello to the community, but what a rush. i dont mean the highly succesful band from the nineteen eighties either i mean the rush that comes over you when you see all these people playing a game together and even a game in that i love more than any other game (ypp: a dark story). it just warms my hard with loving tender and juicy feelings when i see everyone collected around ypp: a dark story in a way that almost reminds me back of the days me and my best friend Tom Cruise the Elephant who's my friend and buddy would tromper and trumpet around viridian ocean playing with our friends (cocaine drug lords apparently woops who knew). it reminds me of the days of plundering everything that was loose and that was stuck, yelling at people who you see on the street you know just normal people, weavers, distillers, iron mongols, sword fighters all the normal folk. they would stop by and give tom's trunk a little squeeze and go on about their day like a normal neighborhood. though when i look around now i notice that ypp: a dark story is actually not the same at all as the old viridian cocaine days. it is a world upside down shrouded in dark times, people who are rude, people who come in and try to conquer my friend (pimps) and tally out the days that are left in their life to be mean and rude and not very nice. of course thats going to be exactly what you wanna see in a game called ypp: a dark story. they called it that for a reason, everything is going to be way dark and spooky and perhaps unfair and make people cry, big deal. tom cruise the elephant whos my friend and buddy was born with a thicker skin than this game can handle he's an elephant nobody hurts him (feelings excluded)








here is the point i realized ypp: a dark story was actually going to be dark as shown by the very dark and serious colors of this shadow icecream stand on port venture (pretty much the new best island ye have ever 'bean' to). tom did not even leave the ship we had ported here to come and check it out his little tail was between his tunder thighs hidden out of sight and harms ways. i have always realised that friendships was gonna be the main attraction in pirate games so when i saw that in this version of the game (ypp: a dark story) there are only sinking situations and nobody is ever friends it got me sad but also determined to change what i seen. i knew that in order to lighten up the mood and feel of the ocean i had to bring everyone together. i boarded my ship back with tom cruise the elphant who's my friend and buddy (who was licking his emotional wounds) and realized that i had to bring a metaphor to the table. bring a metaphor to the round table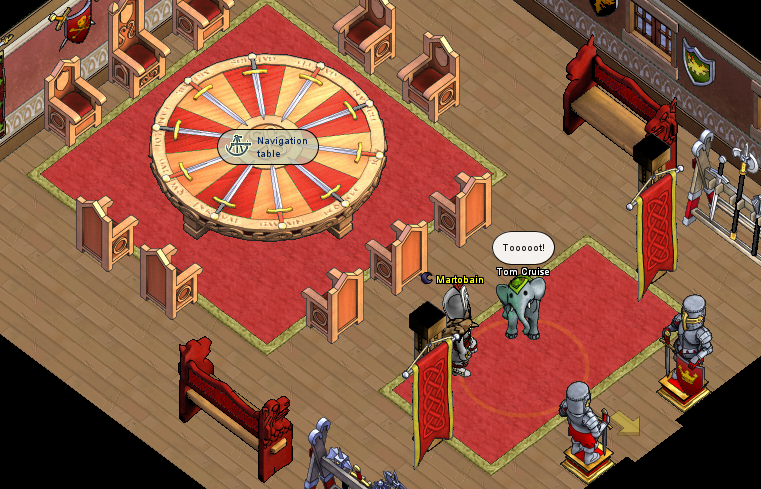 here you can see me stood with tom cruise the elephant (who's my friend and buddy) conversing in front of the round table without any knights. this was going to be the place that we gather every day for tea and biscuits and would talk about how we bring peace to the land while still staying hard core and dark. then i took a look at one of the knigths in the room and realised that the face had turned into my great leader antix and i knew that i felt i should do whatever he had do me done do and would want me to do like he did do before me.








this might seem weird as a life decision but read a book its called the bible they do it in that book all the time honestly they hardly even know the people in that book and they follow them like a rabbit follows a trail of carrots in the heat of summer (read it honestly its a laugh). i knew that the decision was right because when i told tom cruise the elephant (who's my friend and buddy) his tail shook a lot and thats always a good sign in elephants.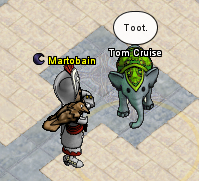 i took it upon me to turn to the place i knew i was always the best at apart from friendship which is politics. i have been politics since the very early days of viridian and one time i did it too hard and vanguard won three islands in a single weekend thats how hard it went. i felt that i looked around in the ocean and there was not enough of it to go around so lets turn this little story in an educational school story and start at the basics. pretty much every ocean has a group of people on it who are kind of a big deal who live in little circles called alliance rings. they go in there to talk to shower to live to breathe to play to fight to do everything honestly they cant handle it and so shouldnt you but im gonna show you real quick how it works. just pay close attention tom got it in three tries and he's thic skinned.








here you can see a particular showing of the current political map of ypp: a dark story. as you can see i used circles to show flags and then little legs kind of like spider legs to connect them together which is called alliance. there are two big ones as you can see but at the bottom theres just antix by himself because he is doing his own thing called gorilla war where you claim to be the biggest monkey in the whole tent and thats good in a way or another. the problem is between these circles that its just a piece of paper because on ypp: a dark story there are no such things as friendships just lies and everyone together is just in a slum and they feel sad and not motivated. after digging through the numbers i made a more accurate showing of what it actually looks like to be on ypp: a dark story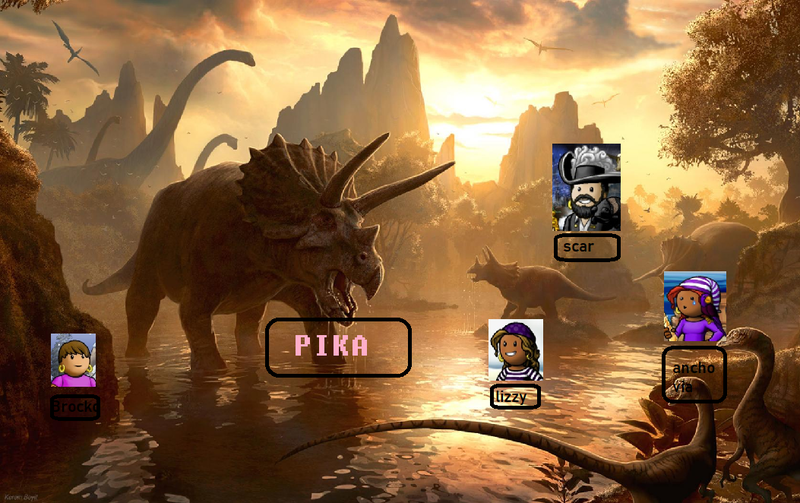 as you can see the tone is actually a bit darker in the new ypp and there are also more dinosaurs then i remember from viridian. it is sad to see that everyone looks so afraid in all of their encounters and this was just a random picture i took on the docks on a thursday night nothing was even going on i just put the names under the people so you can actually see who they are and how scared they are of the big creature in the middle (pika not confused with the pokemon whos super cute). i was told that there was a nice balance between needs and wants in this new pirate game and that every part of the alliance is listening to other people and that there were nice galleries on every island for people to showcase the trinkets and odds and all the ends that they give to eachother to show the love they have for one another but in reality its pretty much just a big dinosaur yelling. dont get me wrong i love dinosaurs they are pretty neat i guess but on a pirate game? with dark shadows and cloaks and daggers and swords and people and docks and tailors? and distillers and iron mongols and ship writers and alchemists? and nice people and voyages and traders and trading and krakens and their blood? you dont have me convinced grey heavens.

okay enough jammering around lets look at a solution. it might be controversial and even dead dumb or wrong but i did draw up a solution to everyone being so dang glum all the time on the game. its called rejoicing and embracing it has two names i guess at first i thought one name would be enough but i went with two and it looks a little something like this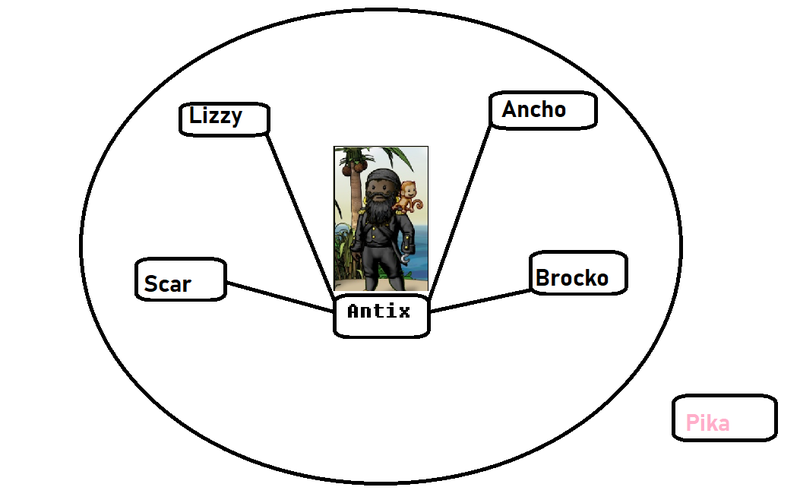 this way everyone will be happy because they just do whatever antix says they should do and give him the poe that they make in pillages so that he can give it back to the people in a way he seems fit. they should all listen to him and dress in similar colors so that there are no more differences just alliances and everyone is the same in every way and nobody has poe but antix but maybe a little bit of poe just enough to get your groceries and buy rocks to throw at the dinosaur in the corner. everyone will be happy because antix knows what is good for everyone and he is a great leader and the country does not need to trade anything with other people or with other oceans because we are very good at dealing with it ourselves. perhaps instead of doing pillages we can just do 'work days' where everyone takes a job at the place of work and everyone gets paid a little bit but all the same therefore everyone will be happy. just an idea tom had.

it is sometimes hard to see that the sea you saw isnt the sea you wanted to see in the first place. perhaps people are making it more complicated than it really has to be lets be honest guys. tucans? maybe we just need to go back to the basics of plundering and telling people off for having relationships that are quite erotic on the docks (sea devil days) and telling people how good you are at a puzzle and how you are gonna destroy the other team. nowadays what are we? we have little plastic cards we wave in someones face and tell them what to do what food to eat? i dont think so. lets give the ocean back to the people and all listen to antix and do exactly as he says and not worry too much about 'feelings' or 'needs' or 'desires' lets just have him do the running and lets just take a little step. perhaps wear grey only? perhaps instead of putting vanilla and cinnamon and a little sprinkle of nutmeg in your cookie perhaps you can just put some salt and call it a day. not everything has to be delicious. ugh hang on im rattling around again haha give me a break im just excited to follow. everyone grab your mates hand and just tell him that you love him, tell him that you love her, tell them that you love them almost as much as you love your new leader who is the biggest of them all (not fat joke more like morphanism) antix. did you know his name is anthony? hail the main pirate and lets get it over with.








signing off,


martobain
prince of gorilla war
senior captain of inglorious basterds
gunner
friend of tom
politician
----------------------------------------
Martobain

YPPedia improved with Tom Cruise the Elephant (who's my friend and buddy) catalogue!

| | | |
| --- | --- | --- |
| [Jul 23, 2018 4:43:46 AM] | | [Link] |