Mitjana


Joined: Aug 16, 2017
Posts: 44
Status: Offline
---
While I think getting vessels out on the water faster without requiring as heavy of a player commitment is important, I still think other options can be explored to fix some of the smaller player count problems Puzzle Pirates is facing.

As it stands, the current state of jobbing for a large ship sea monster hunt (WB+) is a pretty daunting task. The ship runner can expect to job for the run for well over 1 hour (sometimes much higher depending on their reputation, and time they choose to go on said run).

This time is spent on a ship deck, spamming global/faction chat, and not being selective.

Some ship runners will employ others to "help load" a ship, thereby having a hearty or crew mate who can't sit for the 1hr+ loading time and potential 2hr+ entry time, stay on the ship as long as they can to give the illusion of a number much closer to 'ready' to keep players on board.

Often a player will get a jobber, who will sit around for 10-20 minutes, and then leave (and who can blame them, what with how boring sitting around can be). This whole experience is not only un-fun, but it's actively making the game seem like it's dying significantly faster than it actually is.


By the time the ship runner has loaded their ship, and entered the SMH, some of the pirates on their ship have been waiting around for hours.

If you don't mind, let me employ a meme: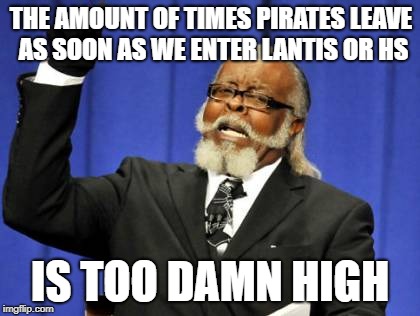 Sure, 1-2 pirates aren't that bad, and don't mean you instantly need to leave. Still for something that can take HOURS just to get started it's a pretty depressing thing to deal with regularly.

Not too long ago when player numbers were a bit higher, ship runners would employ the "If you leave before x time, I will mute you so you can't come on future runs." tactic. Another pretty awful side-effect that isn't good for fun.

Now with the population even lower, they don't even bother with that message. After all, we're taking so long to load, they don't really have a choice.

It's not fun, it doesn't encourage players to stick around, and even before it got as bad as it is now... It was encouraging behavior and tactics that was completely counter to what Y!PP used to try and combat regularly.

Before you mute me because this post is too long...
TL;DR for the above - meme: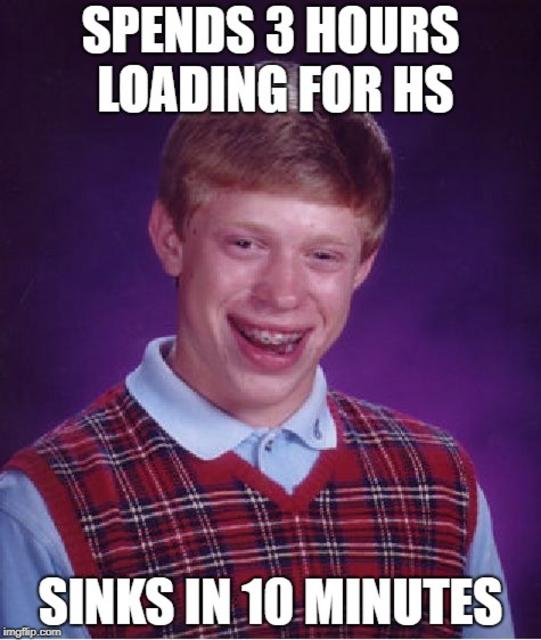 So that leads to where the problem is, and that's with jobbing. Pillaging has a means of bypassing this. We can set sail early, pickup folks along the way, and while it does hit us pretty hard (booty ramp) it's at least something.



For jobbing here are some suggestions:

Allow jobbing pirates to 'reserve' a station on a ship: This would enable pirates to actually do other things while lazing on a loading ship in game instead of desperately clinging to their carp station.


Pirate reserving a station loses reservation if they zzz

Pirate is pulled to the station from wherever they happen to be when the vessel sets sail

Pirates should be listed as 'on station' in the vessel list to show others whats taken



Alter the main cabins of newly built larger ships to have the same functionality built in as an inn: Ship captains already have to put down some of these tables to appease jobbers. Maybe make the cabin only accessible while the vessel is in port. The idea here is to have more parlor games open. Then at least if we're loading for more than an hour, these pirates who are otherwise removed from the game can populate parlor games that have next to no players most times currently.



Of course my biggest suggestion (and the one this whole thread was primarily made for is the following.

Allow captains to put up job offers and /job pirates during breaks while inside of an SMH.

Having the standard NPP's come on board to replace the pirates who've left during the break would also be pretty great.

Problems I can see with my own suggestion:



Being able to stay longer, means the next person has to wait longer to enter

Being able to remain in means even more poe for the shiprunners

Allows potential for alt-abuse to get bots/seem more full to people

Somewhat hurts the concept of SMH's being large time commitments.



However I can think of some counters to these main 4 points:



Nothing for this one

Shiprunners already make a ridiculously unbalanced amount of poe for running anyway, this wouldn't be that much worse as far as I see it.

Already happening somewhat in the form of 'help filling' people

Large time commitment is one thing, 4 hours for a jobber to make >60k poe is another.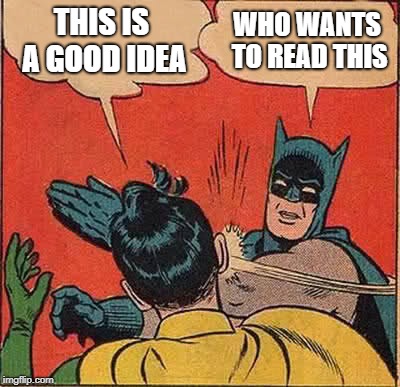 Edit: figured it out
----------------------------------------
[Edit 6 times, last edit by Mitjana at May 5, 2018 4:33:42 AM]
| | | |
| --- | --- | --- |
| [May 5, 2018 4:25:55 AM] | | [Link] |