evilmaiden


Joined: Jan 2, 2006
Posts: 92
Status: Offline
---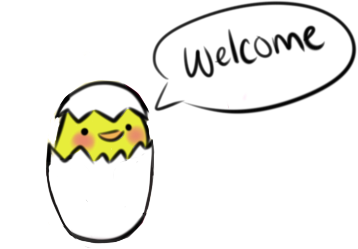 Hey guys! Arwenna here again. My recent shop that I made sometime last year is a bit out of date and I needed to create a new one for some time now.

Link to old shop.

ABOUT ME!
I am a 21 year old artist living in the states. I have been playing puzzle pirates since early 2006. So yes, I was quite the young thing whenever I joined. I have been apart of the crew Red Skies At Night since late 2007 or early 2008 I believe under the captain Swissymissy. The years that followed were the best thanks to this wonderful crew. Now I am here to improve my skills as an artist and open my shop. :)
The new theme of this shop is Spring and Easter!


PRICES!

Full Body line art-

250k



Full Body Colored-

450k

+Comes with package deal of getting several variations of your artwork!-Recommended.

Avatar uncolored- 150k

Avatar colored-

250k



Pixelated Artwork-uncolored-

150k



Pixelated Artwork colored-

200k



Couple Art -We can discuss this, but we're looking for somewhere at

500k

or more! But if this were to happen, I would make it background high resolution quality!


-Nothing NSFW
-Nothing 18+
-Payment first after communication
-You will get 2 strikes, and after that you are not welcome
-Please be nice to each other and respectful
-Please respect my art style and my shop
-No cursing
-I do not mind drawing you with animal traits, but nothing that is furry 18+ please or robotic.


Nothing to put here yet. :D Will update it soon.





Current customers waiting:
1.) 10liam10
2.) Technologic
3.) Vinyl
4.) Cheercheerxx
5.) Joycey

I am currently taking more requests at the moment. But will keep the slots to 5 at the moment until I get previous orders taken care of.

1.) ~OPEN~
2.) ~OPEN~
3.) ~OPEN~
4.) ~OPEN~
5,) ~OPEN~








GIF Avatar


(This kind of commission is a special order. I am still new at creating gifs and it severely limits my creative ability due to the restriction of the file size which YPP allows.)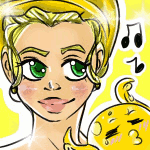 The following are 150x150 of the GIF piece I completed.


150x150 Avatar




Private Commissions/Contest Entries.



This one was for a valentines day contest that I entered a few months ago on a different game. :)




Full background commission christmas themed!



Full background for customer who used it as a facebook banner!



Personal Avatar for myself.
(Each Avatar that is commissioned for a customer is given a higher resolution piece as well as a 150x150 for forum use)


That's it for the examples for right now! I think I want to keep the examples current and up to date. :) If you have any questions feel free to send me a PM or leave a comment down below~!


1.) Admiralnavy 20,000 poe



NOTE:



If you would like to be affiliated with my art shop please let me know and provide a link for me. :)
----------------------------------------
[Edit 1 times, last edit by evilmaiden at Apr 5, 2016 12:23:36 AM]
| | | |
| --- | --- | --- |
| [Apr 4, 2016 11:08:19 PM] | | [Link] |