M_Cobain


Joined: Jun 18, 2005
Posts: 1631
Status: Offline
---
heeeeey!!!

just look at all those explenation marks its quite a bit exterme and over the edge but its pretty justified in a way cus im pretty darnit happy today
i know i know about how my latest story was already at like a week ago but still u guys something amazing happened teh other day and i cjust CANT wait to tell my best friends (which are you in a way i know pretty cheesy but hey lets deal with the facts okay lol im blushing)

sooo yeah... guys im just gonna squirt it out there and maybe everyones gonna be super upset (i know the ladies would; trust me) but i just have to tell u guys. Tom Cruise the Elephant (who's my friend and buddy) is no longer the rascally bad dude he was before (like the time we went out drinking and i thought he was a sheep and then we were on a ship and everything was radical), cus ladies and gents it seems like Tom Cruise is finally going to take the path of love and relaxness and easyness for a change...





here u can see the tom we all know (isnt he handsome lol jk but no really he is a hot piece of toast) just chilling in the garden where also there are the grasses and some furniture but i edited out with paint becus its not really interesting for anyone to see really so i thought why not anyway....

maybe everyone still remembers therselves a white elephant that was maybe kind of a tranny trollop (sorry for using the words but really she was her snout smelled like bum) and tom was really interested in her in a lustful way (seeing her as a lustful object of maybe intercourse or like some call it "sex").... well no worries childs and gents because this time he found someone a bit more classy and i think u all agree with me because realy she looks hot but still classy in a classical way of hotness

without further adoo i will show u now a picture of the elephant in question (yes its a elephant u silly people out there thinkin it was maybe a mouse or something but mouses are very tiny and tom might eat it or something thinking its a peanut or maybe even pee his pants cus hes kinda scared of the mouses)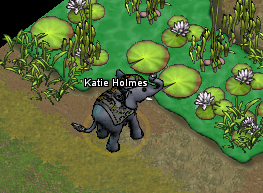 wow what a stunning view even me as a guy of the humans might wanna go erm smack that bottom lol (i know im a guy but really cant resist that kind of thick skin). her name is katie holmes and shes from a place called 'the americas' and shes really nice to people and also elephants thou maybe i think she's more into elephants than she is into humans cus when i saw her with tom the sparkles were flyin like as if there was electricity in the air or whatever and like thunder and stuff you should've been t here cus it was pretty intense and we were all in awe when we saw what happened (tom g ot really excited he had erect snout )

anyway yeah they got really happy together and soon they were up in the public and i know u guys are dogs when it comes to pictures cus sooner or later (but more sooner than later) someone took a picture of the new couple




here u can see a picture one of the journaleists of the viridians took with a photocamera (it registers light on the machine and it then turns it around in the machine and then it goes into your eyes thats how photograpphy works its no big deal it's science) also reffered to as 'pizzapazzi' its italian for journalists/photographer. they look very happy together i think so maybe just maybe tom cruise finally made a good decision and also maybe cus he wasnt drunk or cus he was sniffin the glue up his snout (maybe you guys remember it from other stories???)

later on in the relationship they were out on their own but with the two of them like a romantic day (maybe its called on their two but i don't know that looks weird) like a date and...ugh...it just sickesn me but there was the STUPID (sorry for shouting but really thats what im thinking and when it comes to tom he really is my buddy and i don't want anything to happen to him and especially his emotions because really ugh anyway) pizzapazzi again takin fotograps of the newly couple again when they were just taking a walk in the park of central in the new yorks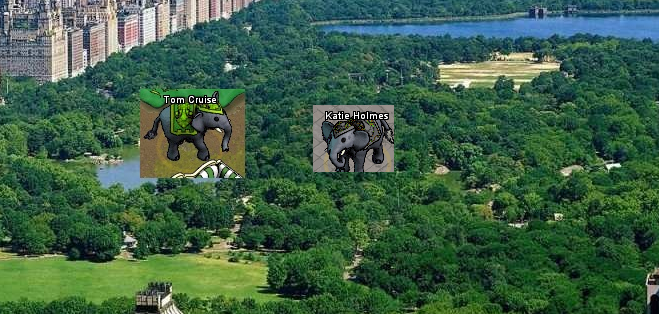 here u can see the disgusting result of what the pizzapazzi did on the trip of tom and katie. they look totally shocked but still innocent and sweet and in love but really guys c'mon give them their moment its not like their some meat on the meatmarket (though they are pretty nice meat lol)

at some point tom came up to me with a smirky smile on his face but i knew something was wrong because he usually looks like a brave man but now he looked a bit different




here u can see his eyes and u just know theres something the matter (or maybe u cant and i only can cus im well his best friend (sometimes lover but lets not go there for now its a bit embarrasing) and i just see that kinda things but just let me tell you then thats what a confused but happy elephant looks like)

so later i was like 'whats up tom u can tell me anything about your new friend katie holmes the elephant too if you want' and he was like 'toot' so i knew enough....

tom cruise the elephant (who's my friend and buddy) got a bit upset about all the bills he had to pay for his friend and also girlfriend katie holmes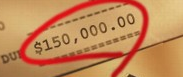 wow tom i know ye must be pain in the but cus thats a lot of money ouch

tom then tells me about how his new girlfriend wants more and more and more and more and more (excegeration perhaps but its a lot he assured me) jewerly and also clothes and maybe even chocolates for her to eat and complain about how she got fat even though shes an elephant and they are always a bit chubby (but still sexy).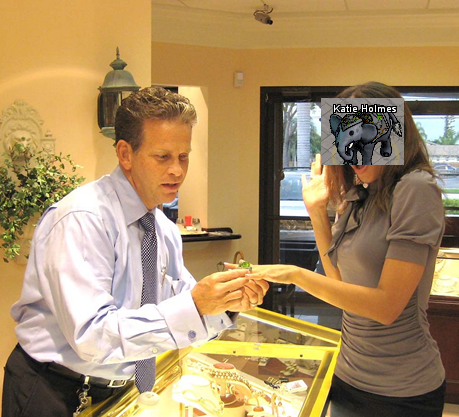 here u can see how katie is getting a new ring or something else shiney im not dare to say that maybe it doesnt fit on her big paws but she seems pretty determined about getting the ring (or maybe just to give away all the money tom has but that would be mean of an accusation so i wont say that but maybe i already did in my mind oh well what can i say im not perfect). i know everything comes with a cost and i know that tom knew when he snook his snout up her snizz but still thats a lot of money and maybe he should spend it betterwise (maybe a car or even a bike like a special elephant bike with bigger weels and also a big seat for toms big elephant but)

all with all i think tom and katie are very happy in a very halthy way maybe they even gonna make tiny elephants for fun (the pleasure of snouting eachother) but also because they think its important for the other people in the future to just have a little bit of tom around cus hes a legend (who denies it is crazy and insane sorry but its true)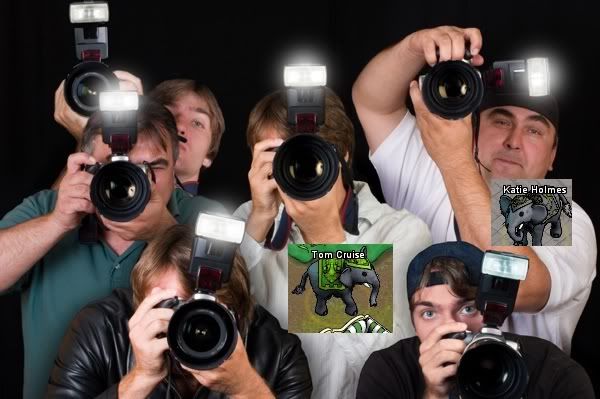 here u can see those little smugs again making pictures of tom and katie but this time they were pretty tough and using their tough skin against the pressure of the photograps and the bright pizzapazzi lights that were shining in their faces but because toom and katie are celerbraties they tough it up and just go to shows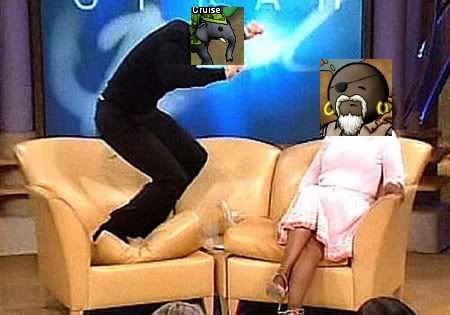 here he was at my show called 'martoh' telling about how he was super glad about meeting his friend and also sexmate katie holmes. thou i think he was sniffin on the glue again cus he was jumpin around and stuff and he was really weird but hey guys guess what tom cruise the elephant (who's my friend and buddy) is just a weird and intense guy but always a gentleman and a fun dude in generalisations
part i didn't like about the picture thou is that they catched me with my eyes closed lol always happens oh well whatcha gonna do about it i guess nothing much but that's just the price of the fame of my own show (called 'martoh')

anyway you guys hope you enjoyed the whole situation around tom cruise the elephant (whos my friend and buddy) and also about katie holmes who's maybe my friend in the futures (not right now we just met a sometime ago). also a call maybe to the pizzapazzi not to just go around photographin everyone and everything that u might think is cool because you guess what its NOT cool and im really angry about the whole situation because tom and i are always happy but now he has a mild headache and it hurts like penauts really and it might affect him in a way and i wouldnt want that to happen to him at all or anywhere at all so please bare with him....

sorry to end with such a rage but i just wanna advise everyone, im still in love with everyone (not sexy love but more like figurately love because thats a game love and i suppose its still real but just different i dont wanna have sex)

see you all later ihope

martobain
citisine of sakejima (wheres my house at)
of oblomov (captain and owner)
riddlemakers (wow what a great flag)
friend (generally but mostly for tom)
----------------------------------------
Martobain

YPPedia improved with Tom Cruise the Elephant (who's my friend and buddy) catalogue!

| | | |
| --- | --- | --- |
| [Aug 5, 2011 1:28:07 PM] | | [Link] |