M_Cobain


Joined: Jun 18, 2005
Posts: 1631
Status: Offline
---
heeeeeey folks

though the fact i said last time i wouldnt call the intelligent peoples of the viridian together in a gatherin if it wasnt of super imporantce, i suppose im gonna EAT THOSE WORDS now cus me and tom cruise the elephant (whos my friend and buddy) had a wild adventure again but i suppose it wasnt that much of a grate importance to the community though i wanna share

anyway....

lol what a weird beginning!! im sure lots of you wil agree when i put this down as a weird beginning...cus it was. anyway...wow. me and my friend and buddy tom were sittin at our place like such a normal day really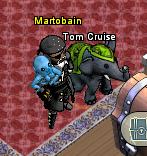 so then i started a conversation with my friend tom cruise whos also my buddy and it was going like 'hey tom wanna go outside tonight' and hes like 'toot' so im like 'right onnnnn'




here u can see how the conversation went where tom said 'toot' and i said 'right onnnnn' like i described earlier in the story

so tom and i were obviously super excited about goin outside because we love spending adventures together and we both had a hunch this was gonna be one of those nights cus im just pretty good with feeling this kinds of things and well tom is an elephant so they also do have feelings in a good way like that.
so we decided that we should break out the gear that many may call 'clothes' to do some going ons with maybe some ladie figures on the night we were going to spend outside. i swear i was just gonna look for a good time like no strings attached but tom the elephant well...tom..what can i say...hes kinda a lady person!! no binding ropes around that, he really is. he cant stay away from them lol...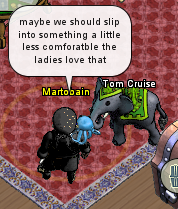 here you can see me getting a great idea (it is, gentlemen)

so me and my buddy went upstairs to the bedroom to get changed. thou im totally okay with peoples who like the genders of the man, i just dont wanna think that other people might think that i also like that gender of the men...or the gender of the men of the elephant kinda breed so thats why i was making sure to tom that i wasnt gonna be 'like that' (sorry not tryin to be racist or anything)




here u can see how im saying that i wasnt interested like that in the gentleman of the elephant species, but not gonna be very bad in a way that he might think im racist cus im not racist. also maybe nice detail: im holding my hands across eachother saying 'ur not gonna get in here with that snout of yours' also very direct but not racist...cus im not really im cool with those kind of people

in the next picture ur gonna see the outfit i changed into while being in the bedroom, u can also generally see the general emotion i felt when i was in these new more uncomfortable but fashionably clothes




here u can see

and of course tom couldnt stay behind with looking good so he pulled out a nice assosary too to match his already pretty good looking.




wow tom. u really are gangsta.

okay so we decided to go outside, maybe looking up some ladies or maybe just chillin and pretendin were being cool and not looking for any ladies (even thou we were).
i decided to go to the lima docks first cus they had a summer outside bar for some sort of festival so i though it was gonna be the counted out reliabitlety to check out 'the boobs' (like tom the elephant always saays) on the terrasses. my main man gangster elephant was gonna hang it low so i could pick up the ladies with boobs so i was just gonna go have a shot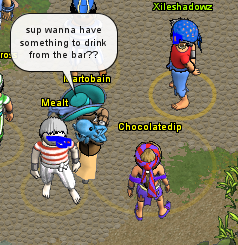 here u can see me having a shot. i blurred out the faces but cus u can only see the backhead of the head of the girl it doesnt really matter cus honestly whos gonna say 'hey thats my back head remove it please' honestly? i had a slight hunch the guy next to me was her boyfriend or something so i didnt wanna get beat up so i decided to look for tom... maybe he wanted to go somewhere else.

i was wonderin around with a drink i bought on the island bar but...what the craps again??? tom why do u keep disappearing RANDOMLY whenever were in a public place REALLY gosh...




where could he be??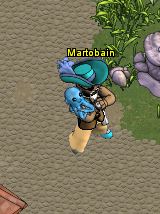 not behind me either...gosh tom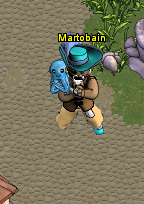 IM STARTING TO GET VERY AGGROTATED WHERE ARE YOU

i didn't haev a clue where he went but oh wait i do have a clue...maybe he went to the more secluded areaus where the really sleazy women with boobs are...maybe..maybe...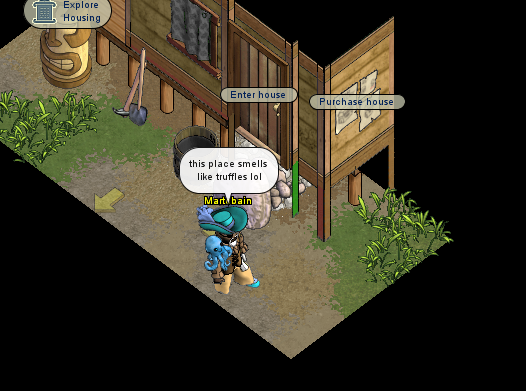 it did

i decided to get into the backdoor of the house building appartment cus i didnt have a key but was still very curious about what was going on here in this place that smelled weird (like truffles) so i got in and...




eeeeeeeeeeeeeeehhhhh

i didnt kno what to say cus this situation looked pretty weird..the other elephant ws clearly female and a protsitute and well...




to be honest i was kinda freakin it out but seriously it looked that way and i know it looks weird cus earlier i was all about not bein racist to tom about maybe being the homo but... this was kinda gross :S but again..no racist behavour to me against the gays cus its totally cool and i kno ur guys are very caring (thanks oosteve) but maybe well...i just felt awkward cus i never seen tom with anyone else before





prostitute

when tom saw me seeing him there he got really embarased and he pulled up his pants and tried to cover his (big) snout but all was given away already and there was a snout in his bum

we went back hom and all was forgiven really...no hard feelings for tom or anything though maybe he had hard feelings for me at the same time ugh...so confusing al lthe way really but again.. hes my friend and buddy and he always will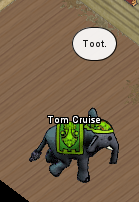 thanks for reading everyone!!!
also thanks for ur kind words and worries on the game
tom and i keep it going!!! also tom is 'keeping it real' i don't know lol...i think im pretty real too anyway bai!

martobain
prince of riddlemakers (still awesome)
captain of oblomov (great crew)
friends with gays (not cus theyre gay but cus theyre just people)
----------------------------------------
Martobain

YPPedia improved with Tom Cruise the Elephant (who's my friend and buddy) catalogue!

| | | |
| --- | --- | --- |
| [Jun 20, 2011 1:37:27 PM] | | [Link] |