M_Cobain


Joined: Jun 18, 2005
Posts: 1631
Status: Offline
---
okay enough small talk lets get to the business of the story here on this EVENTFULL tuesday evening. as u all no i wouldnt call the peoples of viridian together for a reading gathering if i didnt have a PRIME story to bring to all of u. if im gonna be honest i have to tell u i have been a bit bored with the whole situation on the lima docks lately so therefore me and my buddy and best friend tom cruise decided to take faith on another leap and go see whats on the see's outside the lima




hear u can see me and tom bereaming our plans to go and make it happen (very excited about the whole situation)




honestly speakin nor me or tom cruise the elephant knew a lot about makin it happen so we decided to go look for some advices about how we could go out on the seas.




luckily my very close friend who was also around to tell me about his adventures was there to give me usefull informations on makin things happen (patrickulary on the seas)




so after usin this intel i was hoppin on one of the ships that was loading which seemed like they were lookin to make it go happen with other peoples with shared interestations so i applied




when i got on the ship i was very flabbergasted cus there was a lot of impressions on and around the ship that were there to be seen so i had to take some time to go see everythin

tho the guy whos in charge and my captain was puttin some steam under my feet so i guess its not a very friendly place for the talkers like me and tom (tho tom is more of a lady person and im just a chatter)




so i was like OKAY MARTOBAIN lets put it together and make it happen thou flabbergasting struk me again cus when i was like 'hey tom maybe we should go puzzle lol' i looked over my shoulder nd didnt c him AT ALL ANYWHERE




so i started panickin and screamin some more while the captain seemed to do the same and gave me all these warnings i was super confused pretty much the hole way and nowhere was tom cruise the elephant (and my friend and buddy) to tell me it was okay and give me hot drinks like he usually does so i was like wooooooooow







luckily i found a frend on there ship but she was with her back to me and she didnt wanna reply or summit so i got pretty weirded out lol also cus of tom still not bein anywhere i still dont kno why he didnt come along or maybe he fell in the water (he cant swim)




i went up in the big pole in the middle which had a ladder attached to it and there were other people there too probably also lookin for tom cus hes such a lady person and i saw all these weird stuffs in the ocean aflotting. i wouldnt ever think about all themt hings in the water when me and my friend tom cruise the elephant whos my buddy were fanatising about goin on the big blue see when we were on lima docks

maybe cus most of u guys didnt ever sea anythin of the ocean either ill put in some screenshots of the weird animals ive seen there




shrimps were there




peoples with spears on their heads





turtles wo culd float so probs seeturtles

also there was disco going on in the see but under the water cus u could only really sea sparkles from the party beneath (it was great thou cus it kept sparklin like tom cruise the elephants eyes)





here u can clearly sea the resembles between the disco sparkles and tom the cruise elephants eyes



i also saw how the peoples in the boats already poluted the sees mee and tom cruise the elephant wanted to visit so badly its really sad to sea how bad the peoples on their boats are for the enviroments if u dont wanna see i suggest u look away from the screen right now




also zoomed in on the polution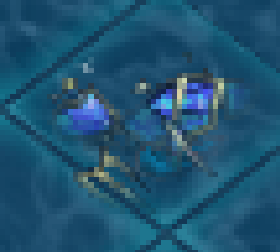 thou if i should put all my experiences in a nuttshell i think its pretty okay thou im totally not okay with tom cruise the elephant suddenly dieappering while it was HIS idea to begin with so meh whatever tom no back scrubbing for u this night

for everyone wondering YES i did meet with tom cruise afterwards and NO we didnt get wet lol though i suppose we couldve cus its the ocean but nope tough luck

okay guys and girls see u all on the oceans maybe together for a big party later on in the life of the pirates on the viridian but for now i have to say adieu (german for hello) and goodbye!! see you all l8er!!!!!!!!!!!!

also from tom


martobain
viridian ocean
riddlemakers (still rockin)
oblomov crew (still lazy i guess)
friend of tom cruise the elephant
----------------------------------------
Martobain

YPPedia improved with Tom Cruise the Elephant (who's my friend and buddy) catalogue!

| | | |
| --- | --- | --- |
| [May 24, 2011 5:54:49 PM] | | [Link] |