Vurogj


Joined: Jul 28, 2003
Posts: 2233
Status: Offline
---
Who wants to tell me what's wrong with this screen?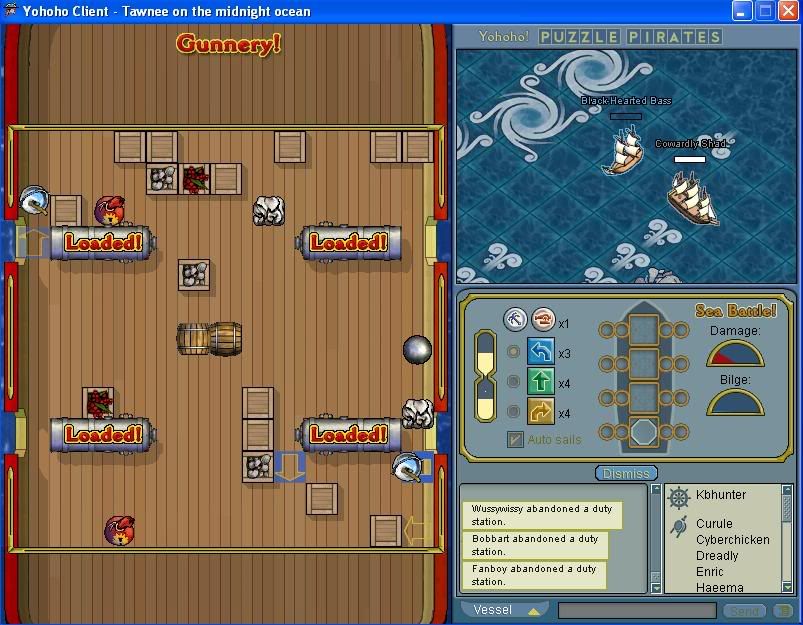 I tried washing out the guns jes' to make sure they hadn't been fired wi'out showin' me, no effect, so I had to quit and restart.

Didn't think to /bug it until after battle, and figured it would have been too late by then anyway. I'll try and remember fer when it happens again.
----------------------------------------
Older, crankier,
still haz da phat haiku skillz.
Tawnee on Midnight.
Avatar from roflrazzi.com
Apollo says, "Tawnee, I should have known you were involved."

| | | |
| --- | --- | --- |
| [Mar 24, 2005 3:17:55 AM] | | [Link] |