Ilyarus2004


Joined: May 10, 2006
Posts: 2618
Status: Offline
---
Postponed for now.

This ocean needs moar life! So every first saturday of the month we will have a party full of small events and trivia and guess what: You can host some!
(As long as it is not harassing or rude to certain players in any way.)

I would like to thank Mashman, Yarrie, Olden and Amberre for hosting some trivia today. They are basically the ones who generated this idea.

We had many events and will have more.

To be qualified to run some events you gotta put your idea up. I will approve most ideas and maybe even fund some.

Every saturday there will be a schedule.

The times generally will be 8pm-10pm game time. We will however continue if we are having lots of fun or many events booked.

We had lots of fun today, here are some screenshots from today and more will be posted as we get more parties!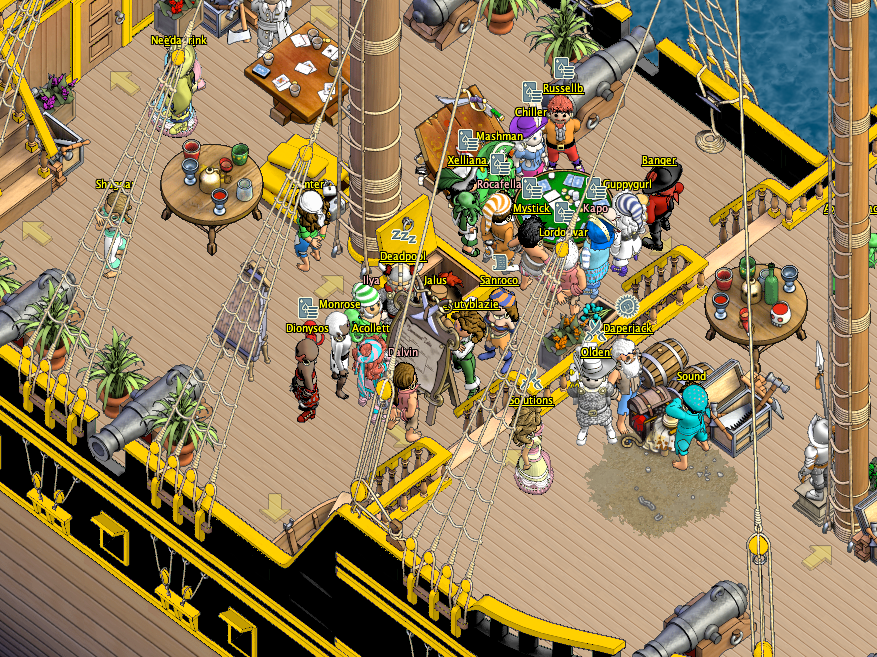 Also if you are an inn sitter or a poker player you are encouraged to come, could win some easy poe and all game tables here so you can do your thing.
----------------------------------------
Ilya on most of the oceans,
Russian on Midnight.

Hypnos tells ye, "i burn u"

Avatars by Silverransom, Domokun, Shortyjack and Tilinka!
----------------------------------------
[Edit 4 times, last edit by Ilyarus2004 at Sep 12, 2009 8:27:30 PM]
| | | |
| --- | --- | --- |
| [Sep 5, 2009 9:49:40 PM] | | [Link] |