Posted by ShadoweDrake at Dec 17, 2006 6:36:15 AM
Re: Nordenx's Custom Avatars
Can you put me on the waiting list for after you finish theirs? No rush, but the niftiness quotient is both high and affordable!

:) Will do mate!

Shadowdrake's is done: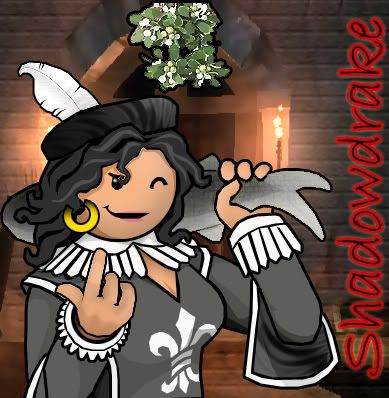 Commissions Temporarily Closed until I finish these folk's orders. :)

1) Shadowdrake -

done


2) Frejja - in the works
3) Escape (PMed earlier)
4) Ceylon - alright mate. ye have time to think of what you want on it. :)
5) TheBlackRock - same goes to ye mate! :D
6) Yukinon - need more info mate. What ye want on it and if possible a portrait or description of how yer pirate looks like.
7) Framling - same goes with ye mate! ;)
8) Saadskellie - (PMed order)
9) ~
10) ~



Yay, love it. I'll try to find you on Virid unless you can find me first over at Sage, not very good at stalking.
----------------------------------------
Shadowdrake on Sage
Avatars?