Posted by Hera at Jul 31, 2019 4:10:21 PM
Re: Periodic Portraits 2019!
September? October? 2019!! Why are you going so fast?!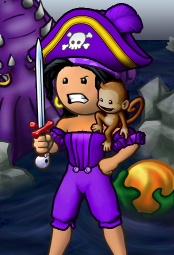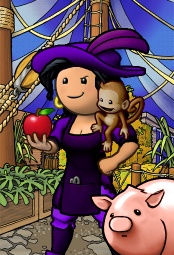 Sep 2 is Labor Day! How will you be "enjoying the long weekend"

Sep 19 is Talk Like a Pirate Day! "Shiver Me Timbers" jump on board "of Old Salts" for some "Lingua Piratica"

Sept 29 is Inventors Day! "Everything is Possible"




Oct 2 is World Farm Animals Day! Celebrate on board "Eieio"

Oct 13 is World Egg Day! Beware! The deck is "covered in Eggs"

Oct 29 is International Internet Day! Voyage through the "World Wide Web"

Oct 31 is Halloween! Beware, things could get scary on board "BOOty Full" , "of tAStee bRaaiNs" and "covered in pumpkins"
----------------------------------------
Sun says, "Selling Hera, one careful owner, slightly foxed, very Zeused, for 800 million billion PoE, 250 indigo ribbons, a chipmunk familiar called Robin and a piece of moss!"