Posted by Hera at Jun 2, 2019 8:49:50 PM
Re: Periodic Portraits 2019!
Spring...Summer... where is the year going?! Time to change up those portrait ships!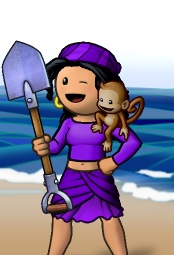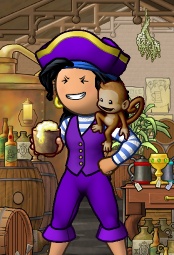 July 1 is Joke Day! "Knock Knock" , who's there??

July 4 is Independence Day! Who will be "declaring their independence"

July 20 is International Chess Day! Will it end in a "Stalemate"

July 30th is International Day of Friendship! Will you"Be My Hearty"



August! Always an "August Occasion"

Aug 5 is Sandcastle Day! Time to be "making sandcastles"

Aug 16 is Rum Day! Enjoy those "Barrels o' Rum"

Aug 26 is Women's Equality Day! Oh yes, "We Can Do It"
----------------------------------------
Sun says, "Selling Hera, one careful owner, slightly foxed, very Zeused, for 800 million billion PoE, 250 indigo ribbons, a chipmunk familiar called Robin and a piece of moss!"