Posted by Kyura94 at Feb 6, 2019 8:43:51 AM
Re: Help with Distilling


Silverdream wrote:
Distilling isnt a speed puzzle

I used to tell people this. But every now and then, I'd get boards that disagree. Even when executing the "best strategy", I'd probably have failed without going as fast as I did. Technique and strategy helps, but Distil will always be a speed puzzle.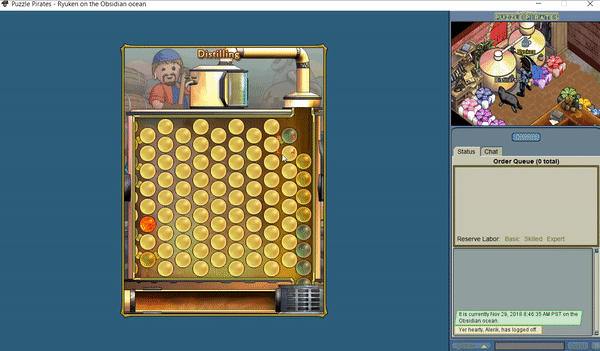 Leverh7 wrote:
This is definitely what's happening to me except I don't use a simulator

I've been distilling for a long time and it still happens to me once in a while, in fact i did it twice here, rip. Maybe you'd have better luck being cured of this disease since you don't use the sim xD
----------------------------------------
Ryuken on Obsidian (active) and Emerald (not really)
I made an in-depth Distilling guide here, and a guns one somewhere.
I gave Obsidian their Owls c: