Posted by Hera at Aug 26, 2018 9:06:16 PM
Re: Periodic Portraits, 2018!
I'm so organized again, it is beginning to scare both me and my fellow OMs. I was in a decoratin' mood so I've sorted all the ships for the rest of the year, huzzah! Now I've got time to go pester the devs about backgrounds, HUZZAH!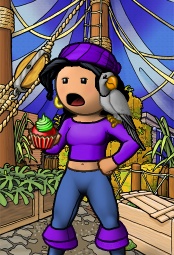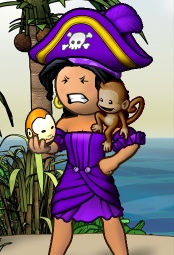 November 1-2 Day of the Dead!. Step on board the "Dia De Los Muertos"

November 5th is Guy Fawks Day! Who else will be "Watching Fireworks"

November 11th is Veterans Day! Show your appreciation on board "Thanking You"

November 23rd is Thanks Giving! Prepare to loosen those belts on board "Bellyful" and "Bursting Cornucopia"

December 10th is Human Rights Day! We all should be "Free And Equal"

December 14th is Monkey Day! Mind the madness on the fine vessel"of monkeys"

December 19-25th! Xmas! Have you been "Naughty Or Nice" Find out on board "Santa's Secret Ship"

December 31st! New Years Eve! Say goodbye to 2018 on the "Happy New Year"
----------------------------------------
Sun says, "Selling Hera, one careful owner, slightly foxed, very Zeused, for 800 million billion PoE, 250 indigo ribbons, a chipmunk familiar called Robin and a piece of moss!"