Posted by Hera at Aug 18, 2018 5:55:17 PM
Re: Periodic Portraits, 2018!
Huzzah, its almost Spring! Bulbs are blooming, grass is growing, portraits are being painted! I'm getting organized so I can go frolick out in the sunshine and point and laugh at my colleagues getting ready for autumn, so this update is for September and October!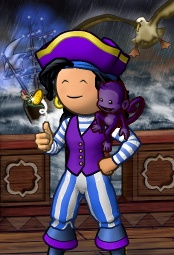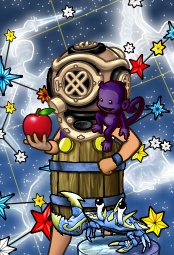 September 05 is International Day of Charity. Will you be "making a difference"?

September 19 is Talk Like a Pirate Day! "Shiver Me Timbers" listen to the "Lingua Piratica" "of old salts"

September 25th is First Day of Fall! I'll be happy to be "Falling For You"

October 05 is World Teachers Day. Pirates will be "learning their lesson"

October 13th is World Egg Day! Step aboard the portrait ship "covered in eggs"

October 24th is United Nations Day! Celebrate on board "keeping the peace"

October 31st is Halloween! Your pick of "of tAStee bRaaiNs" "covered in pumpkins" "BOOty Full"
----------------------------------------
Sun says, "Selling Hera, one careful owner, slightly foxed, very Zeused, for 800 million billion PoE, 250 indigo ribbons, a chipmunk familiar called Robin and a piece of moss!"