Posted by Hera at Jun 24, 2018 1:03:20 PM
Re: Periodic Portraits, 2018!
You thought I forgot, didn't you?! Not likely, but July is looking to be an extra busy month so I've been pretending it isn't incoming!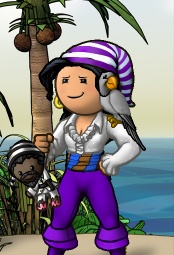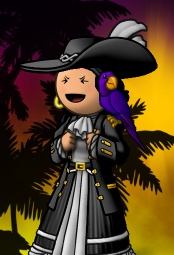 July 4th is Independence Day! Will you be celebrating on board"declaring their independence" ?

July 6th - (Obsidian Only) Obsidian goes into full release. Come celebrate on board"Steaming Ahead"

July 14th - (Obsidian Only) Obsidian's first large island blockade! Come celebrate on board"Boomy Time"

July 15th is Cow Appreciation Day! This pun sure puts me "in a good mooooo'd"

July 22nd is Hammock Day! The portrait ship is a perfect place for "taking a nap"

July 30th is International Day of Friendship! Will you "Be My Hearty"
----------------------------------------
Sun says, "Selling Hera, one careful owner, slightly foxed, very Zeused, for 800 million billion PoE, 250 indigo ribbons, a chipmunk familiar called Robin and a piece of moss!"