Posted by Hera at May 20, 2018 7:35:54 PM
Re: Periodic Portraits, 2018!
Goodness, nearly June already. Soon we will be counting down the days to Xmas! Yes. I went there.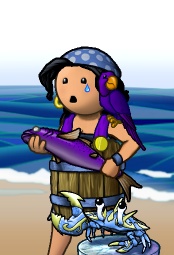 June 8th is World Oceans Day! Will you be celebrating while "sailing the salty seas" ?

June 14th is Flag Day! Hop on board the fine vessel "Stars of Glory"

June 21st is the Summer Solstice! Please don't tell me* how you will be "enjoying the summer sun"

June 25th is the Day of the Seafarer! Celebrate on board the fine vessel "anchored in tradition"

*Seriously. Don't tell me. I'm already getting annoyed with Nemesis crowing about her wonderfully sunny weather while I'm sitting here freezin'....
----------------------------------------
Sun says, "Selling Hera, one careful owner, slightly foxed, very Zeused, for 800 million billion PoE, 250 indigo ribbons, a chipmunk familiar called Robin and a piece of moss!"