Posted by Hera at Feb 18, 2018 9:07:04 PM
Re: Periodic Portraits, 2018!
I'm so organized, it is beginning to scare me. I've obviously forgotten to do something super important if I've already sorted the March portrait ships!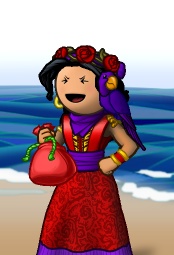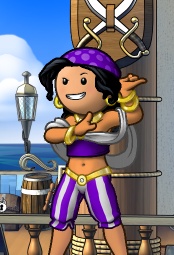 March 2nd has us celebrating Holi! Will you get"up to mischief" during this Festival of Color? (Please only throw purple powder my direction!)

March 14th is Pi Day! Celebrate the day on board "Slice of Pi"

March 17th is St Patricks Day! Hope you aren't "Feeling Green" as you "Shamrock On"

March 30th is International Jazz Day. Will you be "jazzing it up" on board the last portrait ship of the month?
----------------------------------------
Sun says, "Selling Hera, one careful owner, slightly foxed, very Zeused, for 800 million billion PoE, 250 indigo ribbons, a chipmunk familiar called Robin and a piece of moss!"