Posted by Hera at Jan 7, 2018 7:11:37 PM
Re: Periodic Portraits, 2018!
2018! I hope y'all have recovered from your festive celebrations and are ready for another year of puzzlin' fun!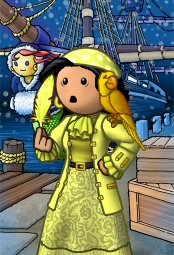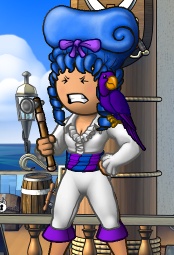 January 13 is Rubber Ducky Day! I've got my ducks all lines up and ready to celebrate on board the"Yellow Rubber Ducky"

January 29th is Puzzle Day! Will you be "Getting Incredibles" or "Booching Badly"

January 31st is Backwards Day! While it is difficult to walk backwards in game, we certainly can have fun with palindromes on board the "Palindromic Araara"
----------------------------------------
Sun says, "Selling Hera, one careful owner, slightly foxed, very Zeused, for 800 million billion PoE, 250 indigo ribbons, a chipmunk familiar called Robin and a piece of moss!"