Posted by Gloraelin at Nov 26, 2004 2:39:08 PM
Re: Spades-palooza [Dial-up Warning. Many images within.]
all right then. last night i played for about 2 1/2 - 3 hours. i know, it's a long time, but it was fun.

i managed to get some screenies, and i hoped that people might give me some tips.

this one i wound up bidding 4. was that wise?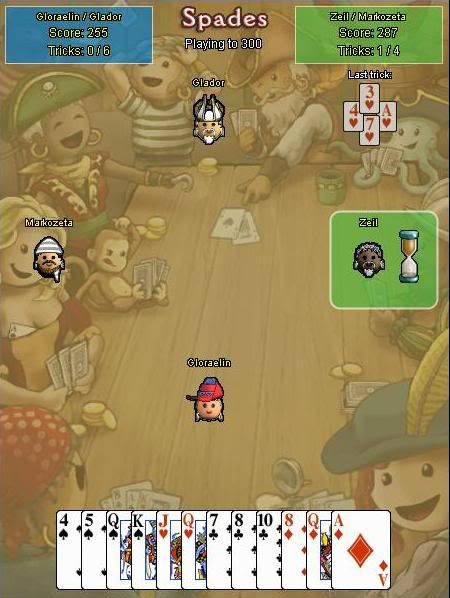 on this one, i bid 2, as it says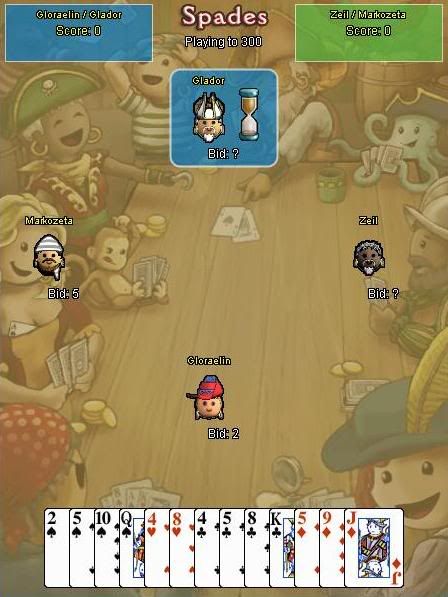 this one only got maybe a 2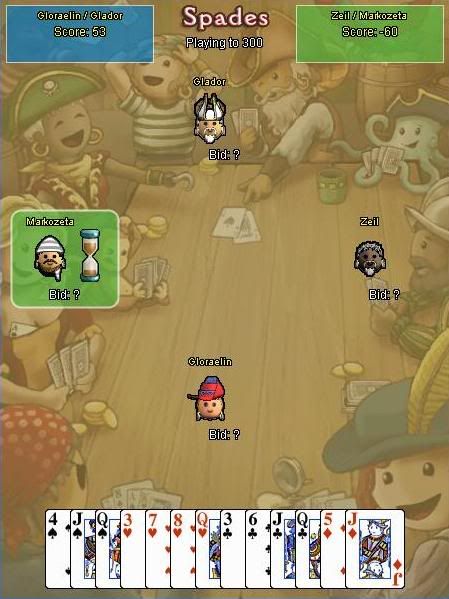 and this one was a blind nil.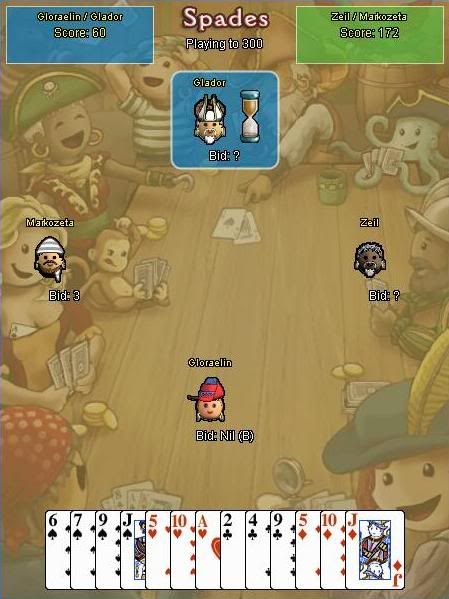 ----------------------------------------


Jen wrote:
yes glor.. your boobs are vuluptously awesome.

Ye have received a trade request from Thunderbird.
Those two offers are identical, what's the point?