Posted by Shuranthae at Oct 29, 2004 5:04:23 AM
Alchemy Gallery
In the interest of helping others become better (and inevitably raising the bar), I propose an Alchemy Gallery where people may post, observe, and possibly discuss this engaging puzzle. It is my hope that by seeing how others setup their board, the Ocean will rise in skill. If nothing else, this could simply be a place to observe some wonderfully executed boards. To keep this from being overly cluttered up, I asked that people post only one picture a day per person (unless the pictures are a series or something). I'll kick her off with something flashy.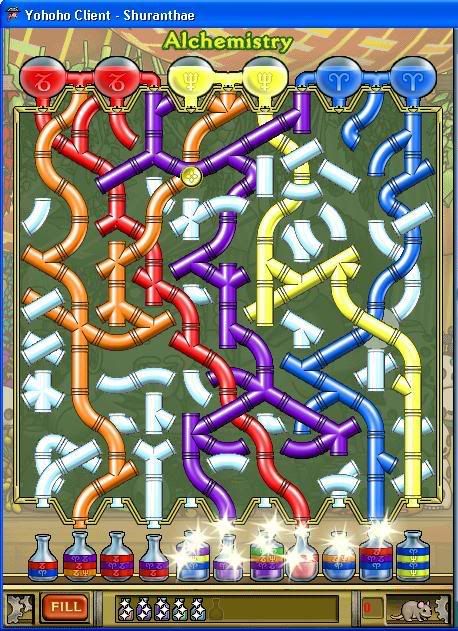 Fire Burn!
Though technically that's supposed to be a Cauldron Bubbles. The message didn't count my sixth bottle because if the bottle was filled, I would have ended up with seven filled bottles in my queue. I also could have Doubled the Blue with two more moves had I not ran out of moves.