Posted by ysanne007 at Mar 20, 2008 6:46:38 PM
Re: Random Screenie Fun Thread
Similarly...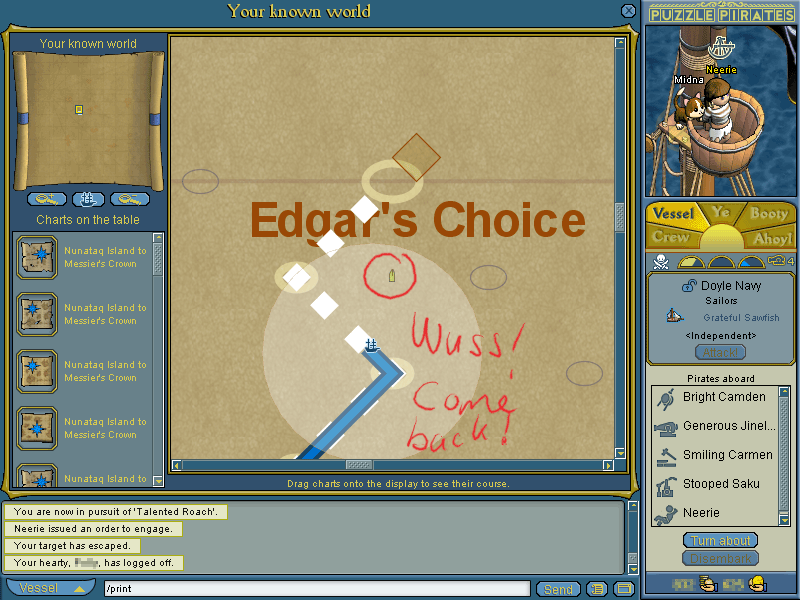 I had been watching those barbarians for a little bit now... advancing to the next league then turning around when I noticed they were going back to my previous league.. but every time they just turned around and left that way.. pfft.
----------------------------------------
Neerie of the Hunter Ocean
Formerly known as Reenie and Maeve on Viridian.